资金托管
原创保证
实力保障
24小时客服
使命必达
51Due提供Essay,Paper,Report,Assignment等学科作业的代写与辅导,同时涵盖Personal Statement,转学申请等留学文书代写。
51Due将让你
达成学业目标
51Due将让你
达成学业目标
51Due将让你
达成学业目标
51Due将让你
达成学业目标
私人订制你的未来职场 世界名企,高端行业岗位等 在新的起点上实现更高水平的发展
积累工作经验
多元化文化交流
专业实操技能
建立人际资源圈
北美作业代写:The character of Tess in the d 'urbervilles
2018-08-28 来源: 51due教员组 类别: Paper范文
下面为大家整理一篇优秀的paper代写范文- The character of Tess in the d 'urbervilles,供大家参考学习,这篇论文讨论了《德伯家的苔丝》中苔丝的性格。《德伯家的苔丝》中的苔丝,是哈代在人物塑造方面的高峰。她意志坚强,情感热烈,是美的象征和爱的化身,敢于自我牺牲,既代表着传统,又融合了时代的特点,具有高度的概括性、典型性和象征性。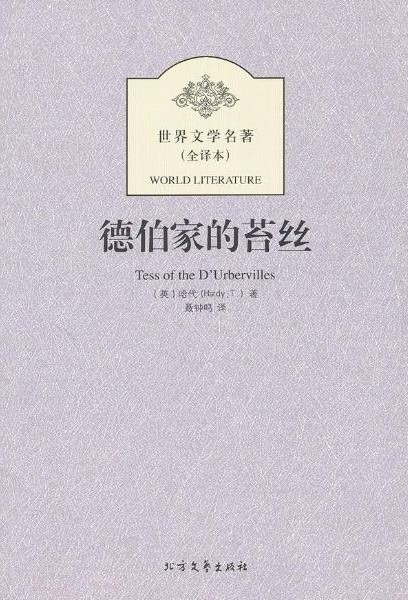 Hardy once said: "tragedy. To put it simply, it can be said that tragedy represents a state of personal life in which one's instinct or desire inevitably leads to a tragic end. In hardy's mind, Tess had all the qualities of a laborer, superior to those of the so-called aristocracy and bourgeoisie. She was filial, gentle, resolute, sincere, brave and rebellious. But it was these characteristics that brought her to the end of her fate.
Tess was brave. She dared to defy traditional morality and pursue happiness. Sincerity, courage, and self-respect are all good qualities that should be possessed by everyone, but they become the guides of tragedy in a pure woman. It was because of sincerity that on the wedding night, at the end of Claire's account of her past, she told her husband of her tragic past, but instead of accepting her confession, Clare left her, which was the most painful beginning of Tess's life. Because of her bravery, she dared to be an unmarried mother in her time. Daring to be a rebel of the age: it was also because of bravery that she killed Alec in pursuit of her true love. But the price of this bravery is being spurned by society and not being able to escape the so-called "sanctions of the law". And gave his young and precious life.
The most striking aspect of Tess's character was her fortitude and rebellion. She pursued happiness all her life, hated Alec, loved angel, and, to some extent, defied the old codes. She scorns and denies religion, but when it contradicts nature, she assesses it without hesitation, and she USES her meager resources to "strike the stone with the egg." After she was raped by Alec, she decided not to marry Alec because she despised him. She was determined to find someone she truly loved: she did not want to be driven by worldly notions. Can say. Tess's idea was not accepted by the society at that time, and her fortitude and rebellion were also doomed not to be accepted by the society, and will become the victims of the society.
In his preface, hardy said, "this is a man who has a heart of gold." The high and clean image of Tess can be seen in hardy's mind. There is no denying that Tess is a dutiful girl, and her orders to her parents are to obey and never disobey. After her father was unable to work and died, she took on the responsibility of supporting the family as the oldest daughter, taking care of her mother and several younger brothers and sisters. It shows great sense of responsibility. And when the family was in great distress, she always came forward, once to confess her own family, and later to marry Alec.
Due to her parents' inheritance and upbringing, Tess has her own nature of vanity. It was this vanity that gave Alec the opportunity to set a trap for cheating her of her chastity, and plunged her into the abyss of misery and worldly contempt. Hurt by angel's unforgiveness, Tess left him. But for fear of ridicule and vanity, she hid from her parents the pain of abandonment. In order to show her happiness and wealth, she gave half of her few possessions to her parents and left them, pretending to go to angel. During more than eight months of abandonment, she struggled and refused to ask angel's parents for help because she feared being laughed at by society and people. She had to give up her dignity and give herself back to Alec when she suffered great pain in her heart and body. This capture completely destroyed Tess.
Tess was the victim of violence, innocent, but at the same time she considered herself to be "guilty", and "always looked upon herself as the embodiment of a sin that had invaded the domain of innocence". This necessarily caused her inner self to be tortured and condemned, and therefore made her suffering even more severe and intense. Tess, who measured her innocence by traditional notions of chastity, could not forget her "shame" more than anyone else. She seemed to be born with a guilty soul, destined to be tormented forever, to be tormented forever, to be unquiet forever. She was persecuted by secular public opinion and traditional morality, but at the same time she was subjected to its moral standards. She is not only daring to resist the traditional morality, but also constrained by its concept to become the traditional defender. This shows the persecution of human nature and distortion of soul of traditional morality to Tess from a deeper level
Tess was essentially a fatalist, feeling that her family was unfortunately living in a world of misery. Out of compassion for herself and her family, she gradually developed a sense of self-sacrifice, regardless of its value. He had deserted her, though she had sacrificed herself again and again to love. She spent more than eight months on the road. When Tess's father died, her family was on the brink of ruin. To save the family, Tess again sacrificed herself, accepting Alec's deal and committing herself to him. This made her no longer dignified in facing angel. Desperate Tess killed Alec to free herself and angel, choosing to die and sacrificing herself for the last time. And he made angel marry his sister.
Tess is hardy's peak in characterization. She is born beautiful, kind and simple, dares to self-sacrifice, and is full of noble womanhood. She is strong-willed and passionate. She is the embodiment of beauty and love. When she was damaged by secular public opinion and traditional morality, it was sad that she also used this moral standard to observe herself, which made her tragedy more intense and deeper.
51due留学教育原创版权郑重声明:原创paper代写范文源自编辑创作,未经官方许可,网站谢绝转载。对于侵权行为,未经同意的情况下,51Due有权追究法律责任。主要业务有essay代写、assignment代写、paper代写服务。
51due为留学生提供最好的paper代写服务,亲们可以进入主页了解和获取更多paper代写范文 提供作业代写服务,详情可以咨询我们的客服QQ:800020041。