资金托管
原创保证
实力保障
24小时客服
使命必达
51Due提供Essay,Paper,Report,Assignment等学科作业的代写与辅导,同时涵盖Personal Statement,转学申请等留学文书代写。
51Due将让你
达成学业目标
51Due将让你
达成学业目标
51Due将让你
达成学业目标
51Due将让你
达成学业目标
私人订制你的未来职场 世界名企,高端行业岗位等 在新的起点上实现更高水平的发展
积累工作经验
多元化文化交流
专业实操技能
建立人际资源圈
Assignment代写:Music of scriabin
2018-08-31 来源: 51due教员组 类别: 更多范文
下面为大家整理一篇优秀的assignment代写范文- Music of scriabin,供大家参考学习,这篇论文讨论了斯克里亚宾的音乐。亚历山大·斯克里亚宾是俄国著名的作曲家和钢琴家。在斯克里亚宾去莫斯科音乐学院深造期间,他将肖邦风格揉入俄罗斯音乐血脉,创作了一系列所谓"新肖邦"钢琴作品,这些作品典雅抒情具有个人风格。他不在乎自己的音乐是否能够能被大众认可,我行我素,也正是这一点,让他的音乐独树一帜。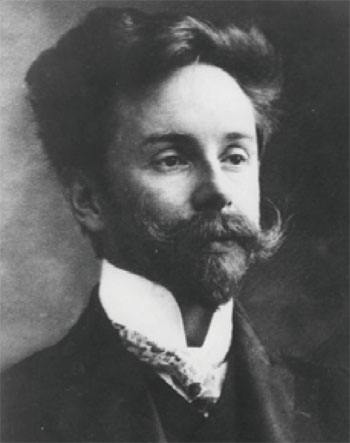 In Russia in the late 19th and early 20th centuries, a new generation of musicians continued the path of their predecessors and began to explore new ways of creation. They wrote a lot of wonderful piano works for the development and expansion of Russian piano music. Scriabin is one of them. In all of scriabin's music creation, there is a kind of mysticism in the choice of subject and expression method. His complex character and varied religious beliefs made his life full of legendary colors. As a composer, his creation and his unique music style influenced people of his time and later generations.
Alexander scriabin, Russian composer and pianist. Born in Moscow in 1872 to a lawyer father and a pianist mother. He can play the music he hears at the age of five, and at the age of eight he begins to show his talent. In 1887, he entered music college in Moscow. When he was 26 years old, scriabin was hired as a piano professor in music college in Moscow. During this period, he blended Chopin style into the blood of Russian music, and created a series of so-called "new Chopin" piano works, which were elegant and lyrical with personal style.
In 1898, scriabin's creation style changed. His third piano sonata broke the previous music structure and presented the style of "pointillism" -- vague outline and strange meaning. Along the way, he began to make major works, and by 1901 he had already created two symphonies. At this time he began to read a great deal of Nietzsche's works, and became fascinated by the writings of the gods and turned to the eastern mysticism philosophy -- "in the mysterious ancient times there existed true secrets and divinity." He began to think of music as some kind of mystical ritual.
Twenty years into the 1917 revolution, political upheaval. Around 1900, scriabin and other musicians began to take a keen interest in the philosophy of mystery, and this idea gradually permeated him, spreading in his creative field and becoming an integral part of his spiritual world. He is a fanatical believer in India's new "unitarian" sect. By advocating Nietzsche's solipsism and determinism, the subjective consciousness of "self" was generated. It was his idealism philosophy that directly influenced his creation of music. He closely combined religion with art, philosophy and music. Classical music's way of thinking and his mysterious music qualification, he gradually gave up early romanticism in his creation, and centered on the tonic, Concorde triad as the main material harmonies of music creation thinking, created a new kind of music language to express his music thought and his philosophy, religion, philosophy - "mysticism".
Mysticism pervades his later music creations. No matter in the choice of subject matter, harmonic technique, tonality, orchestration and music thought, all reflect the features of his music creation to varying degrees. His late music began to shed its traditional techniques, and the melody became increasingly elusive, both mysterious and hazy. Express your inner feelings with music. These feelings cannot be described in words.
Scriabin's work from 1910 to late 1915 is almost always composed of elements of harmony, often varying by his mysterious chords. Although it is very representative in the creation of scriabin, it is not the only form of scriabin harmony, but more mature and important. The late harmonics of scriabin, though still having a central tone, never deviated from the main tone, did not completely abandon the tradition, but it was very different from the traditional way. The fourth of the chords, which was first used by scriabin in addition to the fourth, he also tried the second and the ninth. In the creation of the late scriabin, not only the three superimposed chord and its variants using is often used to his way, and he also arrange the tritone used instead of a perfect fifth arrangement, even after the piano sonata from 6 simply completely remove a key signature, only temporary lifting, fuzzy tone can, the final termination of chords, also used the changed nine chords to end all. In his last five years of creation, he continued to search for and create new harmony materials. His mysticism was based on his mystical philosophy and idealistic personal expression, and his works showed his mystery and fanaticism with strong harmony effect. Established his unique harmony language.
Alexander scriabin, extremely personality in the history of a composer, whether early, mid, or late, his works have distinct personality. From the initial cult of Chopin to the mid-to-late Wagnerian frenzy of catharsis, mysterious and hazy melody, his works are unique and can not be duplicated by others. This talented composer, like a wizard, is full of weirdness, complex emotions, full of contradictions. He doesn't care whether his music can be recognized by the public or not, and he goes his own way, which makes his music unique and makes us have more understanding of music creation and even the history behind the creation.
51due留学教育原创版权郑重声明:原创assignment代写范文源自编辑创作,未经官方许可,网站谢绝转载。对于侵权行为,未经同意的情况下,51Due有权追究法律责任。主要业务有assignment代写、essay代写、paper代写服务。
51due为留学生提供最好的assignment代写服务,亲们可以进入主页了解和获取更多assignment代写范文 提供美国作业代写服务,详情可以咨询我们的客服QQ:800020041。