资金托管
原创保证
实力保障
24小时客服
使命必达
51Due提供Essay,Paper,Report,Assignment等学科作业的代写与辅导,同时涵盖Personal Statement,转学申请等留学文书代写。
51Due将让你
达成学业目标
51Due将让你
达成学业目标
51Due将让你
达成学业目标
51Due将让你
达成学业目标
私人订制你的未来职场 世界名企,高端行业岗位等 在新的起点上实现更高水平的发展
积累工作经验
多元化文化交流
专业实操技能
建立人际资源圈
Assignment代写:Your Computer's File System
2018-04-16 来源: 51due教员组 类别: 更多范文
下面为大家整理一篇优秀的assignment代写范文- Your Computer's File System,供大家参考学习,这篇论文讨论了比较冷门的Racket语言。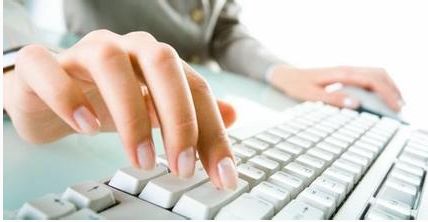 In this exercise, you'll learn to write programs that explore your computer's le system. Speci cally, you'll be writing:
• Procedures to back up your le system by copying folders and les from one location to another, and
• Procedures to search your le system for les of a certain name, extension, etc. Introduction: File system terminology
There are three concepts from le systems we are using here: les, folders, and paths. File systems are shaped like trees, so this should feel familiar from past assignments. If you feel comfortable with le system data structures, feel free to skip this section.
• Files have names and contain data, like the .rkt le you're currently working in. (These are like leaf nodes on a tree.)
• Folders, also known as directories, are recursive structures that have names and contain two types of data:
– Files
– Other folders
Folders are like non-leaf nodes on trees.
• Paths represent where to nd les in a le system. They consist of a sequence of folder names, and may or may not end in a le name. For example:
– /test/Test2/bar.txt says there is a folder test, which contains a folder called Test2, which contains a le called bar.txt and we are referring to this le.
– /test/Test3/ says there is a folder test, which contains a folder called Test3, and we are referring to this folder.
You may have seen paths written as strings, with folder names separated by a "/". In Racket, paths are their own data type – they are NOT strings.
To create a new path, use build-path : string … -> Path: (build-path "test" "Test2" "bar.txt") ; /test/Test2/bar.txt
(build-path "test" "Test3") ; /test/Test3/
You can also convert between the two data types using the procedures string->path and
path->string:
(define p (build-path "test" "Test3"))
(path->string p) ; "test/Test3"
(string->path "test/Test2/bar.txt") ; # 1
Figure 1: Sample le system for this assignment
In this assignment, you will use the sample le system we have created for you to test with:
The functions you'll be writing have real side e ects (for instance, delete-file! will actually delete real les). As a safeguard, all of these operations will only work on les and directories that are descendants of the folder where your assignment le is saved.
However, this does not prevent you from accidentally deleting your homework. BE CAREFUL NOT TO DO THIS! Make sure that whenever you close DrRacket, your homework le still exists. We will not grant extensions for accidentally erasing your work. #imperative programming
Troubleshooting documentation
All of the le operations you need for this assignment are documented under cs111/file-operations. If, when you search, you see something like this:
Figure 2: "No matches found in Advanced Student"
then click the "clear" link and the documentation you're looking for should appear.
51due留学教育原创版权郑重声明:原创assignment代写范文源自编辑创作,未经官方许可,网站谢绝转载。对于侵权行为,未经同意的情况下,51Due有权追究法律责任。主要业务有assignment代写、essay代写、paper代写、cs代写服务。
51due为留学生提供最好的assignment代写服务,亲们可以进入主页了解和获取更多assignment代写范文 提供作业代写服务,详情可以咨询我们的客服QQ:800020041。