资金托管
原创保证
实力保障
24小时客服
使命必达
51Due提供Essay,Paper,Report,Assignment等学科作业的代写与辅导,同时涵盖Personal Statement,转学申请等留学文书代写。
51Due将让你
达成学业目标
51Due将让你
达成学业目标
51Due将让你
达成学业目标
51Due将让你
达成学业目标
私人订制你的未来职场 世界名企,高端行业岗位等 在新的起点上实现更高水平的发展
积累工作经验
多元化文化交流
专业实操技能
建立人际资源圈
Assignment代写:Developing usable software
2018-04-12 来源: 51due教员组 类别: 更多范文
下面为大家整理一篇优秀的assignment代写范文- Developing usable software,供大家参考学习,这篇论文讨论了如何利用java编写UI界面。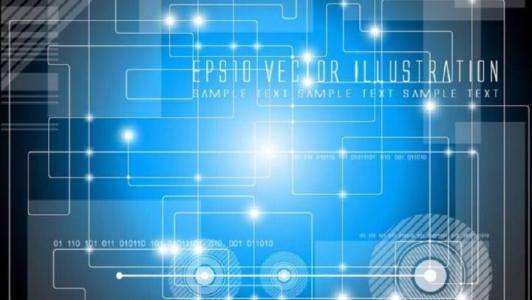 To instill an understanding of good user interface practice.
To provide knowledge of the capabilities of the human perceptual system and how user interfaces should be constructed to
match the perceptual system.
Learning outcomes:
Understand good and bad practice in user interfaces and to be able to specify, construct and test good interfaces
Understand the capabilities of users and appreciate the needs of users when using systems.
Assessment criteria:
Marks will be awarded for the design, functionality, usability and accessibility of the app/website, for evidence of usability
evaluation and of compliance with accessibility guidelines and other standards relevant to usability.
Marks will be awarded (or deducted) for the quality of written English, the adequacy of the bibliography and citations, overall
presentation and layout.
An indicative breakdown of marks is given on the marking sheet (attached).
Description of assignment:
For this assignment you may work individually, in pairs, or in groups of three; the detailed assessment criteria for each of these
cases reflect the differing achievements that are expected.
Your task is to develop an app to provide public transport information for Norwich. The app must have a very strong focus on
usability and on being accessible by a wide range of people, so you should consider issues such as colour vision deficiencies,
poor visual acuity, dyslexia, poor fine motor control, unfamiliarity with app and web conventions, low literacy or poor
command of English, …
The data streams available from transportapi (https://developer.transportapi.com/) are a good starting point. This provides train
and bus information (JSON format). Flight information should be obtainable from FlightAware
(https://uk.flightaware.com/commercial/flightxml/).
You are expected to develop your mobile app using either a HTML5/CSS/Javascript stack (web app) or Java (targeting
Android platforms). Pairs are expected to support a wider range of platforms (e.g. desktop as well as phone/tablet), a wider
range of transport options and to have some user evaluation. Groups of three are expected to have, in addition, more extensive
user evaluation, accessibility features to support a wider range of users and may also show freestanding apps for Android and
IOS.
For Javascript, this will give you the opportunity to develop better web programming skills and techniques. For Java
development you should already be familiar with the environment and most of the tools you'll need. Other languages and
stacks may be used with the approval of the module organiser.
Deliverables
This assignment has a report and a demonstration.
I Report
The report should follow the conventions – particularly for references and citations – specified in the School's writing
guidelines (https://www.uea.ac.uk/computing/current-students/report-writing).
The report should contain:
– a discussion of your design, how it reflects usability and accessibility principles and heuristics, a discussion of the major
design tradeoffs you made, any lo-fi prototyping you did, and any significant design issues you encountered;
– a description of your app/website, its functionality and appropriate documentation;
– a description and discussion of the evaluation of your app/website, including the major issues identified, how they have been
addressed and any open issues in the app that impact its usability and accessibility.
Submission:
The report should be no longer than four pages (individual), six pages (pair), eight pages (group of 3) including the
bibliography; any image(s) of your prototype(s) and UML diagrams are in addition to this limit. Do not include a separate title
page, as it will count towards the page limit. Any pages over the limit will not be marked.
Your report will be submitted as a PDF file via Blackboard.
II. A short demonstration
Prepare a demonstration (15 minutes maximum), showing how your design and implementation reflect good practice for
usability and accessibility. These are scheduled for Week 12; details to be confirmed. You will need to upload a copy of your
system to Blackboard.
Resources:
The DBLP bibliography server at http://www.informatik.uni-trier.de/~ley/db/index.html is comprehensive – the
CompleteSearch option is the best for keyword searches.
51due留学教育原创版权郑重声明:原创assignment代写范文源自编辑创作,未经官方许可,网站谢绝转载。对于侵权行为,未经同意的情况下,51Due有权追究法律责任。主要业务有assignment代写、essay代写、paper代写、cs代写服务。
51due为留学生提供最好的assignment代写服务,亲们可以进入主页了解和获取更多assignment代写范文 提供作业代写服务,详情可以咨询我们的客服QQ:800020041。