资金托管
原创保证
实力保障
24小时客服
使命必达
51Due提供Essay,Paper,Report,Assignment等学科作业的代写与辅导,同时涵盖Personal Statement,转学申请等留学文书代写。
51Due将让你
达成学业目标
51Due将让你
达成学业目标
51Due将让你
达成学业目标
51Due将让你
达成学业目标
私人订制你的未来职场 世界名企,高端行业岗位等 在新的起点上实现更高水平的发展
积累工作经验
多元化文化交流
专业实操技能
建立人际资源圈
assignment代写:Web UI design
2018-03-26 来源: 51due教员组 类别: 更多范文
下面为大家整理一篇优秀的assignment代写范文- Web UI design,供大家参考学习,这篇论文讨论了一个基础的web页面设计,利用了html5, css, javascript等前端语言。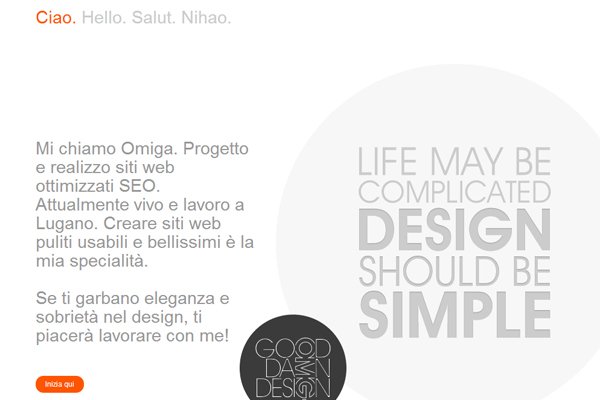 Requirements
Build a website with three pages:
• index.html
• todo.html
• todoForm.html
Each of the three pages consists of a header, footer, a content panel, and a sidebar. These four
components should be visually separated using borders and/or background colors or images.
Directly below the header is a navigation bar with elements labeled "Home", "To Do List", and "To Do
Form" linking to index.html, todo.html, and todoForm.html, respectively.
Header
The header shows the text "cmps183: Homework 1". This text should be clearly legible on top of a
header background image or background color.
The header is the same for all three pages.
Footer
The footer contains links labeled "About Us", "Contact", "Privacy", and "Credits". These are dummy links
(set href="#" in the anchor elements).
The footer is the same for all three pages.
index.html
The content section contains a fictitious profile of yourself. To preserve your anonymity for peer review,
do not use your real name, personal data, or a picture of yourself.
The profile should include a picture, name, place and date of birth, contact information, and a few short
biographical paragraphs.
Also, provide a (fictitious) list of courses (to be) taken this academic year, including department, course
number, course title, and quarter.
todo.html
The content panel displays a todo list. Each item in this list has a task title, a notes section, due date, and
a checkbox to indicate whether the task has been completed. Your todo list should contain at least four
items. Provide a menu with operations "Show all", "Show completed", and "Show to do". Selecting
"Show all" will display all items in the todo list, "Show complete" shows the completed items only
(checkbox checked); and "Show to do" shows yet to be done items only (checkbox unchecked).
CMPS183 WINTER 2018 HOMEWORK 1
todoForm.html
The content panel shows a form for entering the task title, notes, and due date of a new todo item.
Optional: Validate the due date by making sure it is not in the past.
Side Panel
The content of the side panel is different for the three pages. Use it for notes on your design
(observations, challenges, etc.) and links to resources you consulted and/or found helpful in the
construction of the respective page.
File organization
Folder structure:
a) Put the html files in folder called cmps183hw1.
b) Put your css files in a subfolder called css.
c) Put your javascript files in subfolder called scripts.
d) Put your pictures in a folder called images.
Keep this folder structure in mind when you define hyperlinks in your html files.
51due留学教育原创版权郑重声明:原创assignment代写范文源自编辑创作,未经官方许可,网站谢绝转载。对于侵权行为,未经同意的情况下,51Due有权追究法律责任。主要业务有assignment代写、essay代写、paper代写、cs代写服务。
51due为留学生提供最好的assignment代写服务,亲们可以进入主页了解和获取更多assignment代写范文 提供作业代写服务,详情可以咨询我们的客服QQ:800020041。