资金托管

原创保证

实力保障

24小时客服

使命必达
51Due提供Essay,Paper,Report,Assignment等学科作业的代写与辅导,同时涵盖Personal Statement,转学申请等留学文书代写。

51Due将让你
达成学业目标

51Due将让你
达成学业目标

51Due将让你
达成学业目标

51Due将让你
达成学业目标
私人订制你的未来职场 世界名企,高端行业岗位等 在新的起点上实现更高水平的发展

积累工作经验

多元化文化交流

专业实操技能

建立人际资源圈
美国作业代写:FERRERO China Market
2017-06-01 来源: 51due教员组 类别: Paper范文
下面为大家整理一篇优秀的paper代写范文- FERRERO China Market,供大家参考学习,这篇论文讨论了FERRERO的中国市场。FERRERO ROCHER是意大利费列罗集团旗下的产品,其集团是全球第四大巧克力制造商,以此享誉全球。中国庞大的人口对于FERRERO来说,无疑是一个巨大的市场,FERRERO可以从中国的送礼传统入手,制作精美的巧克力礼物。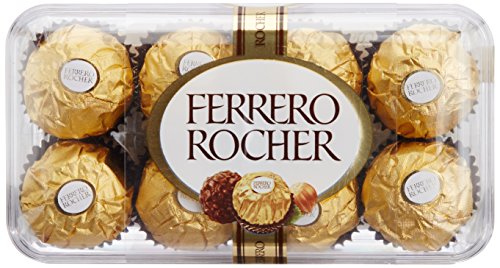 Executive Summary
The report aims at introducing a new product for FERRERO Group in China confectionery market using SWTO analysis. The SWOT table helps the company identify the strengths, weaknesses, threats and opportunities from internal and external situation. This report using the S-O strategy to identify a way which will helps gaining market share.
Introduction
As the one of the most potential markets in the globe, China, which has over 19% of the world's population[5], has been considered a promising market with strategic significance. Especially in field of retail selling like chocolate production, to seize market share in China seems been given decisive importance. However, the complicated intrinsic market conditions have make it an intricate problem to accomplish the goal. As one of the four main chocolate producer, FERRERO have confronted with the same difficulty.
FERRERO Group
FERRERO, an Italian company which was founded in 1946 by Pietro and Giovanni FERRERO[2], is one of the largest chocolate producers the world. From a small pastry shop to a confectionery manufacturer that owns its own factories, there are two milestones which have played decisive roles[4]. The first one is the development on the new product that should be due to Pietro FERRERO's effort. The second one started when Giovanni built an efficient sales network. Now the third generation of FERRERO have took over the company and continue their journey to exploit the international market. With headquarter in Alba Italy, FERRERO have over 27,400 employees in about 49 countries and regions. The brand of FERRERO includes Kinder, FERRERO Rocher, Raffaello, Tic-Tac and other branches. Inspired by maximum transparency and excellence in quality, FERRERO have operated about 70 subsidiaries around 20 factories throughout the globe. Its production convers chocolate, mints, bakery products and other snacks. In FY2014, FERRERO group recorded revenues of approximately $11,447 million with an increase of 2.9% compare with FY2013.[2]
Confectionery Market in China
With the largest population in the world and the largest developing country in the globe[5], China has been considered as the potential market with strong purchasing power. Especially in a few decades, China has shown unparalleled prosperity in economy growth. According to a research base on industry interviews, consumer surveys and support from industry experts, the confectionery market in China is forecast to be continuous increase within 4 years in the future.
The category segmentation of confectionery products can be divided into sugar confectionery, chocolate, gum and cereal bars. In total market value of $6,747.8 million in 2014, sugar confectionery contributes $3,448.7 million – about 51.1% of the gross. Chocolate with the second largest proportion offers 1,888.0 million dollars that is 28.0% of the total. Meanwhile, gum with 18.9% and cereal bars with 2.0% of the total value. As can be seen from the proportion, sugar confectionery is of over half of the gross, but chocolate cannot be overlooked. As for the geography segmentation, China accounts for 22.6% of the total market value with 6,747.7 dollars. The amount is less than Japan with 31.6% of the gross, but surpasses India with 6.0% and South Korea with 4.8%.[1]
The research also has calculated the market size of confectionery products in China. In market value, China reached a value of $6,747.7 million in 2014 with an increase of about 4.4% comparing with 2013. In market volume, 666.4 million kilograms went to China in 2014. This number is grew by 2.0% than 2013.[1]
Four companies have generated 55.6% of the market share. Mars, Inc. takes 25% of the share and put itself in the leading position of confectionery market in China. The next three companies are Want Want Group with 12.7% of the share, Lotte Group with 10.7% and Mondelez International Inc. with 10.7 of the gross market share.[1]
The market growth of confectionery products in China is forecast to be constantly increase in the next 4 years. As been predicted, China will contributes $7,426.3 million to confectionery market in market value. And up to $8,725.5 million in 2019 with average increase rate of 5.4%. In market volume, China will accounts for 695.4 kilograms in 2016 and up to 749.5 kilograms in 2019 with average increase rate of 24.8%.[1]
SWOT Table
The below table shows the SWOT for FERRERO Group in the confectionery market of China.
Strength
--Praiseworthy branding and technics
--Rich experience in selling and advertisement, large market share in chocolate in China
--Great taste and delicate packaging Weakness
--No factories in China, may confront with out of stock and increase cost in transportation when the sales volume increases.
--Higher in price comparing with local chocolate producers.
--Copycat in China confectionery market
--Chocolate is regarded as high calorie and increase the risk of fat and cardiovascular disease
Opportunity
--Great unexploited market potential in chocolate Threat
--Competitors in the same industry are trying to gain market share, especially domestic producers
--Negative news on FERRERO products
As an international group with more than 70 years of history, FERRERO have developed a praiseworthy brand. The FERRERO family's persistence on excellence in quality, their technics in confectionery manufacture have become far more skillful.[4] These efforts turn into the great taste and public praise all over the globe. Moreover, their rich experiences and accurate market positioning have gained large market share and become one of the best seller of chocolate in China. Especially with prevalence of packaging culture in China, its exquisite packaging have helped gaining customers. However, there are weaknesses. FERRERO owns no factories in China, as a result, they have to transport the production overseas. This may cause problems when the sales volume constantly increase, the cost in transportation should also be taken into consideration. What's more, the price in FERRERO's products are higher for most of the common people. And severe copycat in China confectionery production may damage the branding of FERRERO. Consider the external threat, native chocolate producers in China have grew competitive and with lower prices. In addition, several pieces of negative news on FERRERO chocolate occurs and damage the brand of FERRERO. But the great potential of Chinese confectionery market cannot be overlooked.
SWOT Analysis
Divided by age, the recommended target market is young people between 18 and 35. In this age group, they are financial independence and have the desire to try new things. They have strong purchasing power. Moreover, most people will develop intimate relationship with another person. Therefore, they have eagerness to send gift or receive gift. These have pushed the sales volume of chocolate which have been endowed with romance and long lasting relationship.
To obtain popularity among the identified target market, I recommend a new product aims at delivering romance and standing for long lasting love. The taste of the new product should inherit the excellence in quality from FERRERO products and with less fat or calorie. The package of this new product will be luxury, romantic and love-related because of the target market. The identified age group have strong demand on the present which will be send to their love partner. Considering the modern consumer ideology, the new product should be placed in first-tier and second-tier cities around China. This idea is based on the fact that young people in prosperous region are intended to more financial independence and higher disposable income or pocket money. People, who aged between 18 and 35, are easily inspired by distinctive design and willing to try new things in economically developed regions. Most of them will fall in love and presents are in great demand for birthday, Valentine's Day, Christmas and other memorial days. Considering the symbol of love, roses and chocolate are the most commonly acknowledged objects that will be recalled when talking about love-related matters. Therefore, chocolate will be in the first-tier list when some is picking up a gift for their partner. With the further understanding on the target market, the purchasing power of them can be considered as higher proportion of disposable income. However, we should take account of another important factor that most of the people in their 20s graduated from university and start their first full-time job. Although most of them earn salary at the average wage, they may not very good at managing disposable income and therefore will cut down their expectation on the present cost. Consequently, the price of the new product can be made as the lower price of the high end chocolate. Considering the characteristic of young people, they are passionate, active and desirable to try new things. As it can be learned from any research, young people aged in 18 to 35 have active on the Internet. They make friends online, buy things online and absorb new knowledge from Internet. That's the reason why promotion online is strongly recommended. Online advertisement with creativity can be posted on video website and social utility. Develop online shopping channel is another way to promote the new product because most of young people enjoy shopping online.
As discussed above, the new product is designed to show romance and long lasting relationship to people. But the product is still maintain the deliciousness and high-end taste which will attract most of the customers who taste the products. People who get this new product from others will experience strong atmosphere of love and romance. The connotation of this chocolate derives from its package to its taste. As a result, the person who receives this chocolate will accept the sincerity from the sender. The goal of this new product is not only to deliver delicious chocolates, but also to deliver the sincerity from the sender to the receiver. The type of deliver is not only reflected on the moment when the sender handed the chocolate to the receiver, but when the receiver tastes them, he or she can feel the sweetness from the sender. The customer value can be regarded as more than just the deliciousness of the chocolate, but the sweet sincerity from the sender which is exactly what the customers' purpose to purchase this product.
It can be learned from the SWOT table that FERRERO have many strengths that will be great weapon to exploit the market share. The S-O strategy suggests using strengths to take advantage of opportunities. The opportunity in China is its great unexploited market potential. Especially with prevalence of traditional gift-giving culture, the delicacy of gifts is playing important roles in Chinese society. Young lovers have more requirement of sending out gifts to each other. Moreover, according to the embedded thoughts of gifts exchange among lovers, chocolate is on the top list. As a result, choosing young lovers to be the target market will helps gaining market share in short times. On the other hand, gifting in China is very important and special in social networking. The package of the gifts must be luxury and exquisite. In the SWOT table, packaging is the strength of FERRERO. With the research and development, FERRERO have developed a series of skills to customize its products. As a result, delicate packaging helps FERRERO take advantage of the target market. Shopping in the supermarket, the FERRERO products are usually delicately packed with shining golden wrappers. In addition, the good reputation of FERRERO chocolate in China has gained praise from local consumer. This have grew popularity among young people when they choose chocolate as a gift. FERRERO group is expert in marketing. With no factories in China, FERRERO possess great flexibility to adjust the supply simply align with the needs of customers. At the beginning of attempt to develop a product best fits the target market, this flexibility will be in great help. In conclusion, the new product will make good use of FERRERO's resources and strengths and helps FERRERO exploit the market share in China.
Reference
[1] MARKETLINE, (2015).Confectionery in China. [online] MarketLine Industry Profile, pp.1-34.Available at: http://store.marketline.com/Product/china_confectionery?productid=MLIP1703-0005 [Accessed 10 Apr. 2016].
[2] MARKETLINE, (2015).FERRERO Group. [online] MarketLine Industry Profile, pp.1-17.Available at: http://store.marketline.com/Product/FERRERO_group?productid=6C22C197-94A9-42DC-BBCF-A8D7BEE3A326 [Accessed 10 Apr. 2016].
[3] MARKETLINE, (2016).Global Confectionery. [online] MarketLine Industry Profile, pp.1-34.Available at: http://store.marketline.com/Product/global_confectionery?productid=MLIP1703-0009 [Accessed 10 Apr. 2016].
[4] FERRERO.com.(2016). FERRERO. [online] Available at: http://www.FERRERO.com/ [Accessed 10 Apr. 2016].
[5] Wikipedia.(2016). China. [online] Available at: https://en.wikipedia.org/wiki/China [Accessed 11 Apr. 2016].
51due留学教育原创版权郑重声明:原创美国作业代写范文源自编辑创作,未经官方许可,网站谢绝转载。对于侵权行为,未经同意的情况下,51Due有权追究法律责任。主要业务assignment代写、essay代写、paper代写、澳洲代写服务。
51due为留学生提供最好的澳洲代写服务,亲们可以进入主页了解和获取更多,paper代写范文 提供澳洲代写服务,详情可以咨询我们的客服QQ:800020041。-ZR