资金托管

原创保证

实力保障

24小时客服

使命必达
51Due提供Essay,Paper,Report,Assignment等学科作业的代写与辅导,同时涵盖Personal Statement,转学申请等留学文书代写。

51Due将让你
达成学业目标

51Due将让你
达成学业目标

51Due将让你
达成学业目标

51Due将让你
达成学业目标
私人订制你的未来职场 世界名企,高端行业岗位等 在新的起点上实现更高水平的发展

积累工作经验

多元化文化交流

专业实操技能

建立人际资源圈
留学生作业代写:Managing Anticipatory Stress
2017-05-31 来源: 51due教员组 类别: Paper范文
下面为大家整理一篇优秀的paper代写范文- Managing Anticipatory Stress,供大家参考学习,这篇论文讨论了管理预期压力。在人生的道路上,我们要学会管理压力。作者通过一次测试,发现自己的压力评分是49分,属于正常。而压力评估主要是测试大家的消除压力能力、发展弹性和发展应对策略。如果一个人有了压力,那么可以适当做一些减压运动。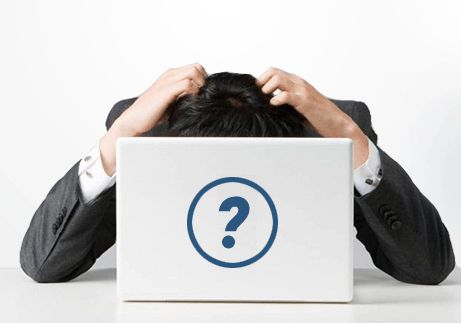 Introduction
The essay is about to discuss the management of anticipatory stress, which will focus on three parts. The first part is the scholar sources about anticipatory stress to find some points related to my assessment and MBA courses. The second part is about the interpretation of my assessment result and I will illustrate my examples in MBA program. The third part is about my improvement plan in my study during the MBA program.
Scholar Sources about Anticipatory Stress
In recent 5 years, there are a lot of scholar sources about anticipatory stress.
Interpretation of my assessment result
My stress management score is 49 points, which belongs to the category of normal ability to effectively process stress. There are three perspectives for the stress assessment: eliminating stressors, developing resiliency and developing coping strategies. These perspectives are reflected in my MBA program. After my retrospection, I am aware that some dimensions in MBA program lead to relatively high level of stress and the stress is anticipatory.
For the perspective of eliminating stressors, it is about tasks, relationships and ordinary aspects in my life, which will lead to high level of stress. My score is 19 points, which fallsin the normal level. I think my stress comes from the course arrangement about MBA program. Firstly, in the program, I have to do a lot of team work and finish many tasks.
For the perspective of developing resiliency,it focuses on the ability to tackle the difficulties in my life and recover from the stress in the perspective of emotions, physics and psychology. My score is 20 points, which is not bad, because I have found some solutions for the aspect. On the one hand, MBA course and studying abroad is a challenge for me and I have to overcome many difficulties. I always spend a lot of time reading books and academic papers.
For the perspective of developing coping strategies,
Improvement action plan
After reviewing my assessment points, I don't have high ability of management stress. In my MBA course, some stress is anticipatory and I am fully aware that I need to take some actions Generally speaking, my improvement action plan will contain three parts: attending stress-relief activities, communicating with my tutor and group members and find some interesting aspects in my MBA course.
In my MBA course, there are a lot of research works which will lead to high level of stress. The stress is anticipatory becauseI have to finish all the tasks related to the program, read a lot of books and research paper and hand in relevant papers in time. After the nervous study, I decide to take part in some stress-relief activities such as having sports and go outing with my friends, which can mitigate the stress from my study. After
51due留学教育原创版权郑重声明:原创美国作业代写范文源自编辑创作,未经官方许可,网站谢绝转载。对于侵权行为,未经同意的情况下,51Due有权追究法律责任。主要业务assignment代写、essay代写、paper代写、澳洲代写服务。
51due为留学生提供最好的澳洲代写服务,亲们可以进入主页了解和获取更多,paper代写范文 提供澳洲代写服务,详情可以咨询我们的客服QQ:800020041。-ZR