资金托管

原创保证

实力保障

24小时客服

使命必达
51Due提供Essay,Paper,Report,Assignment等学科作业的代写与辅导,同时涵盖Personal Statement,转学申请等留学文书代写。

51Due将让你
达成学业目标

51Due将让你
达成学业目标

51Due将让你
达成学业目标

51Due将让你
达成学业目标
私人订制你的未来职场 世界名企,高端行业岗位等 在新的起点上实现更高水平的发展

积累工作经验

多元化文化交流

专业实操技能

建立人际资源圈
加拿大代写:Internet use Policy
2017-06-02 来源: 51due教员组 类别: Essay范文
本文是一篇优秀的essay代写范文- Internet use Policy,供大家赏析学习,这篇论文讨论了互联网使用政策。在美国西部的金融公司,很多员工会把一部分时间浪费在电子邮件上,这样非常影响工作效率,所以有必要制定互联网使用政策。如果这些公司能实施严格的互联网使用政策,那么员工的工作效率将会大大提高,电子邮件错误的可能性也会降低。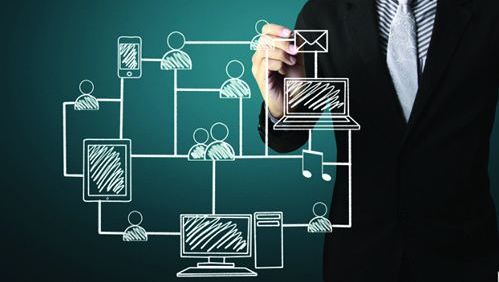 I am writing to inform you of the research result of internet use policy. I have conducted carefully research on the matter per your request, and have found that it is necessary to conduct the Internet Use Policy in our company, America West Finance. If our company could implement a strict Internet Use Policy in the company, the working efficiency of the employees would be greatly increased and the probability of email mistakes would also be reduced.
In my research, I have discovered that about 52% of employees in companies confess that they would access personal emails while at work. About 51% of employees in companies confess that they would access websites for personal use. The two ratios indicate that more than half of the employees would use internet for personal use during the work time. This may be a matter most significant because accessing personal emails would result in risks of leaking company's confidential materials. Employees would be able to attach any materials or documents of the company in their personal email without being detected. Once the secret information leaks to the competitors, company would suffer great loss. Meanwhile, accessing websites for personal use would significantly reduce working efficiency. They would spend time on doing things that have nothing to do with the job. Currently, our company does not have any policies on restricting personal-use website surfing during the work time. Therefore, the rate of accessing website for personal use could be much higher than the researched one.
Additionally, my findings reveal that about 50% of employees would spend two hours or even more time on email. This means that in addition to doing their job, about half of the employees would spend a quarter of work time on dealing with emails. Though checking emails is also an essential part of work for employees, spending over one hour on it might indicate the employees' low efficiency in work. Meanwhile, the data shows that about 54% of employees confess that they would check email once a day or less than once a day. If we integrate this conclusion with the above one, we would discover something ridiculous because though people confess they spend lots of time on dealing with email, they are actually did not use it frequently. This may be a matter most significant because employees would use checking email as an excuse to delay their work or waste time at work. Therefore, the internet use policy would be so important because it would monitor the behaviors of employees at work.
Last, but not least, you may also find it important that about 52% American companies has adopted some form of monitoring to supervise employees' behaviors on email. Among them, 51% companies would use software to monitor incoming email and 39% companies would use software to monitor outgoing email. Even 19% companies would adopt software to monitor internal email between employees. I believe this is important because it indicates that over a half of companies in America have realized the importance of adopting internet use policy. They use them to supervise the email using condition to protect their confidential information as well as regularize employees' behavior in the work time. Moreover, about 54% American companies have clearly showed that they prohibit employees from visiting social networking sites at work.
In conclusion, I believe that our company should formulate Internet Use Policy as soon as possible. It is my position that by using Internet Use Policy, employees' working efficiency would be greatly increased and the company's confidential information would be protected. Thank you for entrusting me with this research. If you have further questions or concerns regarding this matter, please do not hesitate to contact me. I will be available in the office this week, and can be reached after business hours at 19 p.m. to 20 p.m.
Cc: VP, America West Finance
51due留学教育原创版权郑重声明:原创加拿大代写范文源自编辑创作,未经官方许可,网站谢绝转载。对于侵权行为,未经同意的情况下,51Due有权追究法律责任。主要业务assignment代写、essay代写、paper代写、加拿大代写服务。
51due为留学生提供最好的加拿大代写服务,亲们可以进入主页了解和获取更多essay代写范文 提供澳洲代写服务,详情可以咨询我们的客服QQ:800020041。-ZR