资金托管

原创保证

实力保障

24小时客服

使命必达
51Due提供Essay,Paper,Report,Assignment等学科作业的代写与辅导,同时涵盖Personal Statement,转学申请等留学文书代写。

51Due将让你
达成学业目标

51Due将让你
达成学业目标

51Due将让你
达成学业目标

51Due将让你
达成学业目标
私人订制你的未来职场 世界名企,高端行业岗位等 在新的起点上实现更高水平的发展

积累工作经验

多元化文化交流

专业实操技能

建立人际资源圈
在凯特肖邦《觉醒》当中的性满足--Essay代写范文
2017-02-18 来源: 51Due教员组 类别: Essay范文
Essay代写范文:"在凯特肖邦《觉醒》当中的性满足",这篇论文主要描述的是在凯特肖邦的《觉醒》当中社会对于人们而言是秩序的体现,社会规定好了每一个人应该去准守怎么样的道德准则、去扮演什么样的角色,如此一来人们的潜力也就被所谓的社会所限制着,文中的她想摆脱社会给予的承重负担,希望能够唤醒自己的对于性的正确取向。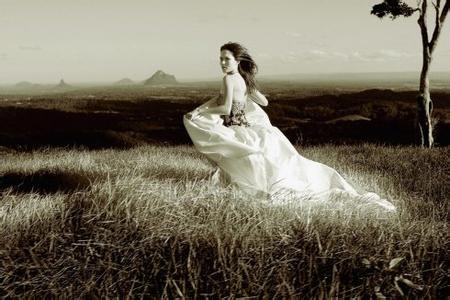 Society keeps order, allows for advancement, and gives humanity a good face. It also imposes morals, roles, and limits a person's potential development. If someone wishes to reach beyond what society expects of them, they must cast aside social restrictions. Edna Pontellier, in Kate Chopin's The Awakening, feels the urge to cast off the veil society burdens her with and live as she chooses to. The driving factor behind her desire to awaken is her lack of sexual fulfillment. She lives her life following conduct becoming of a woman who marries into the Creole elite of New Orleans. While her husband, Léonce, adores her, she does not truly love him and their relationship appears platonic. Robert, a young paramour, woos Edna and she finds herself with wants and desires. Edna later experiments with a known womanizer named Alceé, and uncovers more passions. While Edna fails to fully come into her own in society, she awakens her sexuality through her experiences with the aforementioned men.

Léonce appears to be an ideal husband for the turn of the nineteenth century. He adores his wife Edna, buys her affectionate gifts, and cares for her general well being. When other women see his treatment of Edna, they believe him to be a perfect husband. Edna, however, sees him as being distant and reserved. Though he gives her material freedom, he sees her as a possession. He provides little emotional support and cannot fill any of Edna's rising sexual needs. "Her husband seemed to her now like a person whom she had married without love as an excuse" (77). Léonce proves to be the father figure for Edna. He pampers her and takes care of all her physical needs. However, he is unable to realize that what she needs above all else is sexual attention. She needs this not because he is her husband and should care for her in this manner, but because her sexuality has laid dormant and suppressed and is just now awakening. Because of the relationship Edna and Léonce have, he cannot provide her with the needed attention and she looks elsewhere to fulfill her growing sexual desires.

Robert presents himself as a solution to the lack of romantic love in Edna's life. A young, nice looking man, he spends his summer devoted to Edna. She likes his attention and his adoring manner draws her to him. As they spend more time together, he begins to sing her songs and recite romantic poetry. This romantic aspect fills a void in her life. "For the first time, she recognized the symptoms of infatuation which she had felt incipiently as a child, as a girl in her early teens, and later as a young woman" (45). Robert gives her the picture perfect, model, swept off her feet in love romance that she direly needs. However, he soon retires to Mexico for a business venture and leaves Edna to pine for him in his absence. While he is gone, Edna thinks constantly of Robert and begs Mademoiselle Reisz to allow her to read the letter Robert sends. Devastated, she finds no mention of her name in the letter. When Robert finally returns, he pays little attention to her and again departs, telling her he is leaving because he loves her. "She writhed with a jealous pang. She wondered when he would come back. He had not said he would come back. She had been with him, had heard his voice and touched his hand. But some way he had seemed neared to her off there in Mexico" (103). While Robert helped awaken Edna's sexuality, he left her again, and she now knew the true joys and pains of love.

Edna suffers from terrible loneliness during Roberts absence. Léonce is away at Edna's sisters wedding, and Edna keeps busy spending time with Alcée, a known ladies man. A good looking clever man, Alcée persistently tries to court Edna. First slowly, and later by leaps and bounds, he becomes intimate with Edna. Though occasionally crude, Alcée attracts Edna. "He talked to her in a way that astonished her at first and brought the crimson into her face; in a way that pleased her at last, appealing to the animalism that stirred impatiently within her" (78). Alcée stands for everything society says Edna should not do, though she wants and needs to. He is lust-he is sex for sex. Edna knows the wrong in their relationship, but cannot deny something that her newly awakened sexuality craves. It is her way of rebelling against society and fulfilling many suppressed wants and desires. It leaves her empty, however, as this passion did not come from love.

Affairs and liaisons are not necessary parts of life, but for Edna Pontellier they help awaken her true sexual desires, passions, and needs. Her husband provides the needed cover for society and helps her to realize what she is lacking in life. Robert supplies the love, the passion, and the fairy tale romance. He shows her what love is and elicits her childish infatuation. Alcée brings out Edna's id, her want for sex. He allows her to show her animalism that craves sexual attention. Through her experiences with these three men, Edna fully awakens her sexuality.

51due留学教育原创版权郑重声明:原创留学生作业代写范文源自编辑创作,未经官方许可,网站谢绝转载。对于侵权行为,未经同意的情况下,51Due有权追究法律责任。主要业务包括统计作业代写、essay代写、assignment代写服务。

51due为留学生提供最好的统计作业代写服务,亲们可以进入主页了解和获取essay代写的相关资讯 提供美国作业代写服务,详情可以咨询我们的客服QQ:800020041哟。-xz