资金托管

原创保证

实力保障

24小时客服

使命必达
51Due提供Essay,Paper,Report,Assignment等学科作业的代写与辅导,同时涵盖Personal Statement,转学申请等留学文书代写。

51Due将让你
达成学业目标

51Due将让你
达成学业目标

51Due将让你
达成学业目标

51Due将让你
达成学业目标
私人订制你的未来职场 世界名企,高端行业岗位等 在新的起点上实现更高水平的发展

积累工作经验

多元化文化交流

专业实操技能

建立人际资源圈
《觉醒》当中浪漫主义分析--留学生essay代写范文
2017-02-18 来源: 51Due教员组 类别: Essay范文
留学生essay代写范文:"《觉醒》当中浪漫主义分析",这篇论文主要描述的是在美国女作家凯特肖邦的小说作品《觉醒》当中,这是一部充满着浪漫主义色彩的作品,小说的精彩之处就是在于对她在欲望与社会责任之间挣扎部分的描写,通过这些细节的描写,描绘出她当时在内心深处的想法斗争是如何受到维多利亚的社会的限制。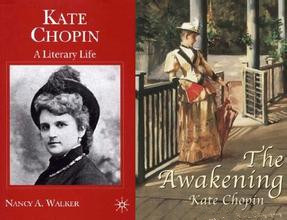 Even though it was written in the Victorian era, Kate Chopin's The Awakening has several romantic qualities, especially with the main character, as she struggles between society's obligations and her own desires. Chopin writes about a woman who continues to reject the society around her, a notion too radical for Chopin's peers. Edna Pontellier has the traditional role of both wife and mother, but deep down she wants something more, difficult to do in the restricted Victorian society.

The typical Victorian woman maintained her sphere which deemed "women's personal lives center around home, husband, and children." (Victorian Women, p. 118). Women were supposed to happily accept this position in the home, and be satisfied. It never satisfied Edna, who always seemed out of place when with other women. She was a wife and a mother, but not the typical Victorian wife and mother. With regards to her children, "Their absence was sort of relief...It seemed to free her of a responsibility which she blindly assumed and for which Fate had not fitted her" (p. 18). Already she is revealing ideas uncommon in the Victorian era. She tries to maintain her roles, but it is very difficult for her.

As the story progresses, Edna focuses on her desires rather than what her husband wants. She refuses to participate in the traditional role given to her as a woman. The romantic notion of individualism comes out as Edna decides to go out on a Tuesday afternoon rather than receive visitors. When her husband finds out, he is extremely upset. "'I should think that you'd understand by this time that people don't do such things; we've got to observe les convenances if we ever expect to get on and keep up with the procession'" (p. 51). Edna disregards her husbands appeal to conform and continues to do what she wants.

Victorian society was not ready for a novel whose main character disregards the norm for her own happiness. The rejection Chopin received was mainly due to Edna's rejection of the traditions and the adultery aspect of the novel. Edna, caught up in a loveless marriage, resorts to adultery to keep herself satisfied. Edna follows her heart rather than reason when she pursues Robert Lebrun. In revealing her love for Robert, her romantic passion is expressed. "'I love you,' she whispered, 'only you; no one but you. It was you who awoke me last summer out of a life - long, stupid dream...Oh! I have suffered, suffered! Now you are here we shall love each other, my Robert'" (p. 109).

As the novel continues, Edna continues to feel trapped in the restricted environment and ultimately commits suicide to leave the world that will not let her leave her traditional role. Romanticism is evident as the novel ends and Edna completely rejects the Victorian ways. With Chopin's ending, she creates an idea that her society can not accept. Edna tried to maintain her role as long as she could, but it became too much for her, and she needed to do the best thing. In her mind, that meant killing herself in the water which had no boundaries and restrictions.

51due留学教育原创版权郑重声明:原创留学生作业代写范文源自编辑创作,未经官方许可,网站谢绝转载。对于侵权行为,未经同意的情况下,51Due有权追究法律责任。

51due为留学生提供最好的参考文献代写服务,亲们可以进入主页了解和获取更多essay代写范文 以及美国作业代写服务,详情可以咨询我们的客服QQ:800020041哟。-xz