资金托管

原创保证

实力保障

24小时客服

使命必达
51Due提供Essay,Paper,Report,Assignment等学科作业的代写与辅导,同时涵盖Personal Statement,转学申请等留学文书代写。

51Due将让你
达成学业目标

51Due将让你
达成学业目标

51Due将让你
达成学业目标

51Due将让你
达成学业目标
私人订制你的未来职场 世界名企,高端行业岗位等 在新的起点上实现更高水平的发展

积累工作经验

多元化文化交流

专业实操技能

建立人际资源圈
美国黑人英语发展研究--Essay代写范文
2017-02-14 来源: 51Due教员组 类别: Essay范文
Essay代写范文:"美国黑人英语发展研究",这篇论文主要描述的是在美国居住着许多非洲人的后裔,他们所采用的语言不同分为很多种版本,其中非洲裔美国人白话英语是最具社会价值的一种,至今仍然有许多的语言学家都在使用和研究这种语言,这种白话与美国标准英语存在这很大的差异,这也导致有人认为白话并不是一种正常的美国语言。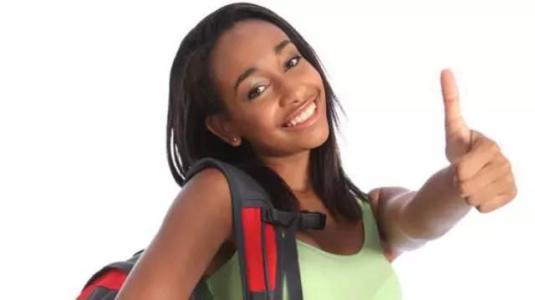 Many people of African ancestry in the United States speak a variety of English that has been referred to different names such as Black English Vernacular, Vernacular Black English, Black Vernacular English, Black English, African American Vernacular English, African American English, or Ebonics. But African American Vernacular English, abbreviated AAVE, is the term most current among linguists today. The use of various euphemisms within itself poses a problem in the social sphere because linguistic terms are used for descriptive purposes and should not carry social value. However, non-linguists have imposed social value judgments by interpreting Black English as "incorrect" or "improper" English. As a result, many linguists today use the term "African American Vernacular English" (AAVE) to refer to Black English because it is an accurate label for the variety of descendants of African slaves here in the United States.

AAVE has great differences from American Standard English as well as other English varieties in phonology, grammar and vocabulary. Some people think that AAVE is not a real language but animal talks or the same things because African Americans were sold to America as slaves and had ever been subjected to long non-human treatments like animals and commodities; some others regard AAVE as bad language as the result of the inherent inability or low ability of African Americans to acquire English adequately. With the rise and development of African一American Civil Rights Movement in the 1960s, more and more people began to show their interest in AAVE. Labov (1969), Baratz and Shuy (1969), Dillard (1972) and Williams (1975) have explored these negative opinions held commonly in American white society. Because people began to take objective attitudes towards minority languages and culture, the studies of AAVE confirmed that AAVE has the same systematic communicative functions as other natural languages.

After many linguists rejected unanimously the notion that AAVE was a distorted language, two alternative interpretations were actively disputed. This debate has centered around two opposing positions: the Anglicis position (McDavid, 1951)and the Creolist position (Dillard, 1972). According to Anglicis position, most distinctive AAVE features can be traced back to dialects of the British Isle and any features of AAVE that do not originate from English are then credited to the African languages spoken by the slaves in the early stages of their migration to America. The Creolist position claims that AAVE originated from a Creole that was once widely spoken on plantations across the South. The Creolist position implies that black and white dialects differed to a much greater degree than would be indicated by the dialect development hypothesis. Supporters of the latter position held that the original slave Creole was in the process of decreolization under contact with American English, but there were and continue to be differences of opinions among linguists who accept the Creolist postion about how much decreolization has taken place, that is, how similar AAVE and other American English dialects have become.

51due留学教育原创版权郑重声明:原创留学生作业代写范文源自编辑创作,未经官方许可,网站谢绝转载。对于侵权行为,未经同意的情况下,51Due有权追究法律责任。

51due为留学生提供最好的统计作业代写服务,亲们可以进入主页了解和获取essay代写的相关资讯 提供美国作业代写服务,详情可以咨询我们的客服QQ:800020041哟。-xz