资金托管

原创保证

实力保障

24小时客服

使命必达
51Due提供Essay,Paper,Report,Assignment等学科作业的代写与辅导,同时涵盖Personal Statement,转学申请等留学文书代写。

51Due将让你
达成学业目标

51Due将让你
达成学业目标

51Due将让你
达成学业目标

51Due将让你
达成学业目标
私人订制你的未来职场 世界名企,高端行业岗位等 在新的起点上实现更高水平的发展

积累工作经验

多元化文化交流

专业实操技能

建立人际资源圈
恶意软件的定义及影响--留学悉尼Essay代写范文
2016-11-18 来源: 51Due教员组 类别: Essay范文
悉尼Essay代写范文:"恶意软件的定义及影响",这篇论文主要描述的是随着计算机网络应用的普及,网络给人们带来便利的同时,也带来了许多不确定的信息安全风险,攻击者占据了主动的优势,而防御者只有在仔细的分析后来能采取对应的技术措施解决,才能防止信息被恶意软件所盗取而获得损失,例如近期众所皆知的电话窃听丑闻,只有政府的干预才能够有效的阻止网络犯罪。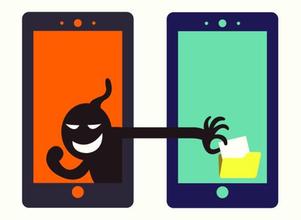 In this report, the author is assumed to be an appropriate Australian government minister. With the rapid application and popularization of computer network, there appear more uncertain factors of information security. Thus it is required to carefully analyze the various possible intrusion and attack forms and take effective technical measures to avoid losses caused by malware. Due to the phone hacking scandal exposed recently has attracted broad attention. The author of this report is acquired to summary the implications and coping strategies of the malware. The purpose of this report tries to analyze the current situation of malware and its implications to the governments and businesses. And then it illustrates the purpose of the internet rogues and particularly presents the implications the malware brings to the government and the business. Then the report finally proves the conclusion that the government is able to stop such an attack on one of their Web services.

1.Introduction

The definition of malware and its current situation

Along with the extensive application of computer in various fields of social life, the malfunction and protection methods are expanding, too. According to the practical analysis, when the computer system and software break down, in addition to the bugs of the application software, the virus infection, attacks and malware emerge endlessly. It seriously affects people's daily work. According to the Security Threat Survey in 2007 published by Sophos, a security software producer in England, that more than 51% of the world's malware are from China, of which 20.9% are from Russia, only 14.3% come from the US. Without relevant legal laws and rules towards such case, the Internet rogues become bolder.

2. Purposes of the Internet Rogues
Through the hacker programs, the Internet rogues steal network accounts and passwords. Then they will sell the stolen information of conduct other illegal activities on the Internet. Through spreading the virus, the Internet rogues try to achieve remote control of the local area network users. Then a mass of web servers and subscriber terminal will act as puppets. The Internet rogues do this for blackmail or other devious behavior like promoting commercial advertising.

3. Implications

3.1 Implications to the government
Divulging states secrets may produce social disorder

3.2 Implications to the Business

Reducing productivity and preventing normal network activities
4.Coping Strategies

4.1 Making rules and laws
4.2 Establishing Self-Regulatory System

5.Conclusion

In this report it talks about the implications of the malware. Malware produces inconvenience to people's life and even invades users' private rights. It also leads to the low response of the system. These may cause huge losses of the business and government. Then it illustrates the methods to cope with the malware from two aspects.

51due留学教育原创版权郑重声明:原创留学生作业代写范文源自编辑创作,未经官方许可,网站谢绝转载。对于侵权行为,未经同意的情况下,51Due有权追究法律责任。

51due为留学生提供最好的服务,亲们可以进入主页了解和获取悉尼Essay代写的相关资讯 提供全方面的留学生课业辅导以及美国作业代写辅导服务,详情可以咨询我们的客服QQ:800020041哟。-xz