资金托管
原创保证
实力保障
24小时客服
使命必达
51Due提供Essay,Paper,Report,Assignment等学科作业的代写与辅导,同时涵盖Personal Statement,转学申请等留学文书代写。
51Due将让你
达成学业目标
51Due将让你
达成学业目标
51Due将让你
达成学业目标
51Due将让你
达成学业目标
私人订制你的未来职场 世界名企,高端行业岗位等 在新的起点上实现更高水平的发展
积累工作经验
多元化文化交流
专业实操技能
建立人际资源圈
Marriage portrayed with arrogance and prejudice
2020-05-29 来源: 51Due教员组 类别: Essay范文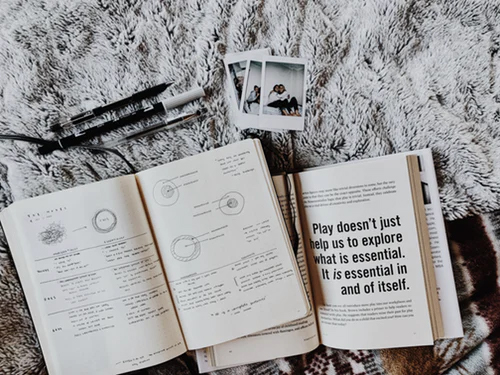 下面为大家整理一篇优秀的essay代写范文 -- Marriage portrayed with arrogance and prejudice,本文讲述《傲慢与偏见》是简·奥斯丁(Jane Austin)撰写的最伟大的著作之一,故事背景是19世纪末在英国的乡村,当时人们对爱情有着极其保守和固执的观念。根据传统观点,就智力和能力而言,女性被认为不如男性,女性也被视为男性的依附。当时,人们预计婚姻将包括一个完全听话的妻子,妻子被迫待在家里,而她的职责是处理家庭事务,这意味着婚姻是否基于爱情是微不足道的。但是,简·奥斯汀通过充分展示自己的见解来批评这种对爱情和婚姻的看法。她在小说中描述了几种不同类型的婚姻,但其中特别强调了其中三种,包括:为了金钱而结婚,为了生存而结婚和为了爱情而结婚。
Marriage portrayed with arrogance and prejudice
Marriage portrayed with arrogance and prejudicePride and Prejudice is one of the greatest books written by Jane Austin, and the story was set in Britain's countryside at the end of 19th century when people hold an extremely conservative and obstinate concept of love. According to the traditional view, women were considered to be inferior to men in terms of intelligence and capacity, and women were taken as men's dependency as well. At that time, marriage was expected to consist of a completely obedient wife who was forced to stay at home and her role was to deal with household affairs, which means it seems that whether the marriage was based on love is insignificant. However, Jane Austin criticized this kind of view towards love and marriage by amply demonstrating her own opinion. She described several different types of marriages in her novel, but three of them were especially highlighted, including marriage for money, marriage for living and marriage for love.
Mrs. Bennet and Mr. Bennet's marriage can be seen as a marriage for money. The story began when Mrs. Bennet had already got married with Mr. Bennet, while her view of love can still be gleaned from her statements and actions when she step in her daughters' love and marriage. When Mr. and Mrs. Benet talked about their disagreement in their daughters, Mrs. Bennet said: If a smart young colonel, with five or six thousand a year, should want one of my girls I shall not say nay to him (P38). It seems that she was absolutely indifferent to whether her daughter loves this man or not, the only thing that matter to her is the fortune. Moreover, when Elizabeth refused Mr. Collins' proposal, she cried: If you take it into your head to go on refusing every offer of marriage in this way, you will never get a husband at all--and I am sure I do not know who is to maintain you when your father is dead. I shall not be able to keep you (P161). In Mrs. Bennet's mind, money always outweighed other elements, including her daughter's lifetime happiness.
Liz's friend Charlotte marries Mr. Collins for a living. The couple of Charlotte and Mr. Collins is very impressive due to the tremendous contrast existed in Charlotte. At the very beginning of the story, Charlotte regarded happiness in marriage as a matter of chance. When talking about Jane's love with Mr. Bingley, she said: if the dispositions of the parties are ever so well known to each other or ever so similar beforehand, it does not advance their felicity in the least (P28-29). At this time, she emerged as a figure who craved for love and for a marriage with the emotional foundation. Nevertheless, she married with Mr. Collins out of a sudden with the reason ---- "I am not romantic, you know; I never was. I ask only a comfortable home; and considering Mr. Collins's character, connection, and situation in life, I am convinced that my chance of happiness with him is as fair as most people can boast on entering the marriage state (P174)." Her view of love and marriage transformed form "chance" to "necessity", and finally she became an ordinary housewife in her future life. Interestingly, what perfectly matched with her concept towards love was that of Mr. Collins. When he proposed to Elizabeth, he said: My reasons for marrying are, first, that I think it a right thing for every clergyman in easy circumstances (like myself) to set the example of matrimony in his parish; secondly, that I am convinced that it will add very greatly to my happiness; and thirdly--which perhaps I ought to have mentioned earlier, that it is the particular advice and recommendation of the very noble lady whom I have the honor of calling patroness (P146). Both of this couple treated their marriage as an ordinary process in their life, they may be courteous in their marriage, but they definitely cannot be happy and satisfied.
As an ideal female representative, Elizabeth's marries Mr. Darcy for love. There was a huge difference between Elizabeth and Mr. Darcy apparently, fortune and social status in particular. However, they were similar to each other in their deep inside. Mr. Darcy believed that: there is meanness in all the arts which ladies sometimes condescend to employ for captivation. Whatever bears affinity to cunning is despicable (P58). He despised all that was spurious in life, especially the false love, which Elizabeth described as "a slight, thin sort of inclination, I am convinced that one good sonnet will starve it entirely away". Mr. Darcy held an attitude of openness, he did not deny his feelings of Elizabeth and he did not deny his inferiority of Elizabeth's connections, like he himself said: disguise of every sort is my abhorrence (P261). Although Elizabeth may recognize Mr. Darcy as arrogant and unreasonable, the similarity between their views of love and marriage left a hint that they were attracted by each other secretly. Just like what Elizabeth said in the last chapter but one: The fact is that you were sick of civility, of deference, of officious attention. You were disgusted with the women who were always speaking, and looking, and thinking for your approbation alone. I roused, and interested you, because I was so unlike them (P514). Their marriage was based on true love, or to be more specific, was based on similar value and personality, and that is why a marriage can last long and diverting.
By a discussion and comparison of the three different views of love and marriage, it is clear that Jane Austin eulogized the marriage based on mutual understanding and true love. Integrating Pride and Prejudice with the historical background, Jane Austin expressed her challenge to the traditional view of love and marriage, and the real meaning of this book in modern society is to stimulate human beings to pursue true love and happy marriage life.
51due留学教育原创版权郑重声明:原创优秀代写范文源自编辑创作,未经官方许可,网站谢绝转载。对于侵权行为,未经同意的情况下,51Due有权追究法律责任。主要业务有essay代写、assignment代写、paper代写、作业代写服务。
51due为留学生提供最好的作业代写服务,亲们可以进入主页了解和获取更多代写范文提供作业代写服务,详情可以咨询我们的客服QQ:800020041。