资金托管

原创保证

实力保障

24小时客服

使命必达
51Due提供Essay,Paper,Report,Assignment等学科作业的代写与辅导,同时涵盖Personal Statement,转学申请等留学文书代写。

51Due将让你
达成学业目标

51Due将让你
达成学业目标

51Due将让你
达成学业目标

51Due将让你
达成学业目标
私人订制你的未来职场 世界名企,高端行业岗位等 在新的起点上实现更高水平的发展

积累工作经验

多元化文化交流

专业实操技能

建立人际资源圈
Based on the deontic argument
2020-08-10 来源: 51Due教员组 类别: Paper范文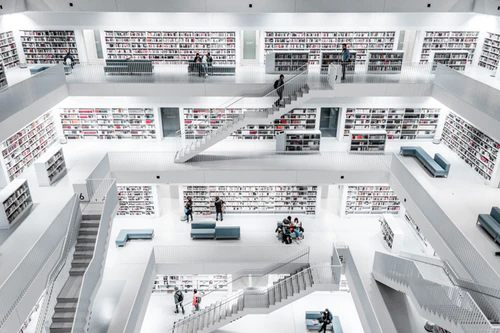 下面为大家整理一篇优秀的essay代写范文 -- Based on the deontic argument,文章讲述功利主义者可能会说,不,这不是正确的选择。尽管Courtesan Laetitia的人过得并不体面,拥有大量金钱,但您朋友的女儿和前妻却受到死亡威胁。因此,似乎最佳的方法似乎是将钱或至少一些钱捐给您朋友的前妻。没有人知道您曾经答应将钱交给妓女。因此,您的声誉不会受到影响。整个社会将从您的谨慎行动中受益-两个人将得到拯救。
Based on the deontic argument
If I were the one in that scenario, I would act according to my friend's will. Passing his stash of cash to Laetitia is to do what I had promised.
It seems that to keeping one's word is obviously a moral obligation. By keeping my word, I am respecting my friend's will and this is the best way to mourn my friend.
Utilitarians might say, no, this is not the right thing to do. While the Courtesan Laetitia is not a decent people and have tons of money, your friend's daughters and former wife are threatened by death. Therefore it seems that the optimal way is to give the money, or, at least some of money to your friend's former wife. No one knows that you have ever promised that the money would be given to the courtesan. Thus, your reputation would not be hampered. The society as a whole would benefit in your prudent action—two people would be saved.
However, if the money is given to the courtesan, it is not a moral action. Firstly, Latitia is an indecent woman, giving the money to her would be a waste since she might buy many luxuries. Secondly, she is rich enough, the satisfaction to her produced by Erskin's money would be much less than to his former wife's if the money was given to her. Lastly, since your friend is making a bad decision, if you do not help him to do the right thing, your friend's and your reputation might decline if you insist giving the money to you're the prostitute.
Therefore, the right way is to give the cash to his daughter and former wife.
I would reply that utility is not the issue I am concerning about. Firstly, is there any substance called "society" who are benefiting from my behavior? There exist no society will a free will enjoying the utility I am producing. The concept is an empty metaphor and what actually exist is every individual. Even there exists such a substance named "society", why should I produce the so-called utility for it? What I am concerning about is my obligation to fulfill my promise. This is the best way to respect the rule and my friend. Otherwise, I am using my friend's money without his approval, which is pilferage. Yes, I do show sympathy to the tragic condition his wretched former wife is confronting. But that's does not justify my pilferage. Assuming the existence the substance called "society" and that my behavior might seem to produce larger amount of social utility does not necessarily means that it is my obligation to give the cash to his former wife. It is possible that other people who are more valuable to the society and more wretched than his former wife is also threatened by death. Therefore, it seems that I should give the money to such persons. However, if we further this inference, it is also possible that using the money in other way would produce much more "social utility". Thus, I should not use the money until I figure out the so-called best way to use the money.
I do feel a great pity to know that my friend's former wife is threatened by poverty or disease. However, breaking my promise is not the sole solution. I might use my money to save her, or, I might give the money to the courtesan and make effort to persuade her to give some money to his wife. However, am I begging the question? Even his former wife have no other access to survive--I am also poor to provide any help, the courtesan is unwilling to help, and no other is going to help her—I should not break my promise. As a poor one, I have tried my best to help her by trying to persuade the courtesan, I would not feel unease to witness the death of his former wife, though it is tragic. The reason is that, every individual is going to confront the contingency. Some contingencies are irresistible, but some are not. What his wife confront is exactly an irresistible one and morality have to accept it. Lastly, the argument that "if I give the money to the prostitute, my friend's and my reputation might decline" is also ungrounded. Firstly, it is based on the utilitarian inference that the decision to give the money to the courtesan is wrong. However, on the Kantian ground, this action is morally right. Thus, giving the money to the prostitute would do no harm to my reputation and my friends' if all of the people agree with Kant.
51due留学教育原创版权郑重声明:原创优秀代写范文源自编辑创作,未经官方许可,网站谢绝转载。对于侵权行为,未经同意的情况下,51Due有权追究法律责任。主要业务有essay代写、assignment代写、paper代写、作业代写服务。
51due为留学生提供最好的作业代写服务,亲们可以进入主页了解和获取更多代写范文提供作业代写服务,详情可以咨询我们的客服QQ:800020041。