资金托管

原创保证

实力保障

24小时客服

使命必达
51Due提供Essay,Paper,Report,Assignment等学科作业的代写与辅导,同时涵盖Personal Statement,转学申请等留学文书代写。

51Due将让你
达成学业目标

51Due将让你
达成学业目标

51Due将让你
达成学业目标

51Due将让你
达成学业目标
私人订制你的未来职场 世界名企,高端行业岗位等 在新的起点上实现更高水平的发展

积累工作经验

多元化文化交流

专业实操技能

建立人际资源圈
Definition of ODS
2020-07-09 来源: 51Due教员组 类别: Paper范文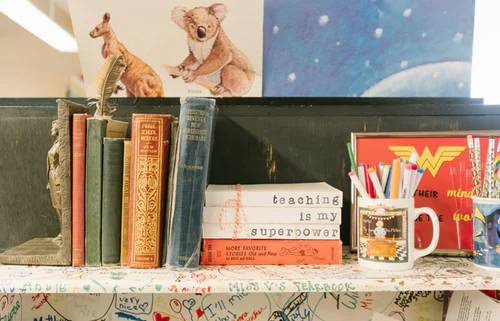 下面为大家整理一篇优秀的essay代写范文 -- Definition of ODS,文章讲述ODS的定义:ODS代表运营数据存储。它是当今信息系统中最通用的体系结构之一。它不是一个合法的结构,而是一个复杂的结构。与DSS和操作系统中发现的其他数据库结构相比,它起着双重作用。一个是它充当关键任务系统的基础,另一个是它具有DSS特性。它由农民使用并进行探索,其工作类型不同。
Definition of ODS
Definition of ODS: ODS stands for Operational Data Store. It is one of the most universal architectural structure found in information systems today. It is not a legitimate structure, but a complex structure. And compared with other database structures found in the world of DSS and operational systems, it plays a dual role. One is that it acts as the basis of mission-critical system, the other is that it possesses DSS characteristics. It is used by farmers and explores, and their type of work is different.
The first salient point: As an architectural structure, which is provided by integration and transformation (i/t) programs. Some operational data can be delivered directly into the data warehouse through the i/t layer, whereas, others must through the i/t layer into ODS and into the data warehouse. The intrinsic quality of an ODS is the achievement of integrated, collective on-line processing. As the ODS takes many roles, it is a complicated structure. Its underlying technology, design, and monitoring and maintaining are complex. Like SAP, the ODS needs a long time to carry out, and it demands reforms and update.
The second salient point: As a result, the designers meet with a dilemma. In the first place, for its users, farms and explorers, on the one hand, farmers use ODS for a specific purpose and almost always require what they want. On the other hand, the explorers often use ODS in a random manner, and does not have clear goal, as a result, they find nothing. Furthermore, according to the normalized design and star join, we know that they are not fit for the ODS. The former is fit for explorers, and the latter for farmers. In addition, the type of work -- DSS processing and update processing are another factor. Some farmers do not do update, others do it regularly. However, explorers seldom do on-line update. The ODS is depend on who uses it and which processing the human uses. So it is a very troublesome question.
Reference
Bill Inmon. (1998). The Operational Data Store. 1-8.
51due留学教育原创版权郑重声明:原创优秀代写范文源自编辑创作,未经官方许可,网站谢绝转载。对于侵权行为,未经同意的情况下,51Due有权追究法律责任。主要业务有essay代写、assignment代写、paper代写、作业代写服务。
51due为留学生提供最好的作业代写服务,亲们可以进入主页了解和获取更多代写范文提供作业代写服务,详情可以咨询我们的客服QQ:800020041。