资金托管

原创保证

实力保障

24小时客服

使命必达
51Due提供Essay,Paper,Report,Assignment等学科作业的代写与辅导,同时涵盖Personal Statement,转学申请等留学文书代写。

51Due将让你
达成学业目标

51Due将让你
达成学业目标

51Due将让你
达成学业目标

51Due将让你
达成学业目标
私人订制你的未来职场 世界名企,高端行业岗位等 在新的起点上实现更高水平的发展

积累工作经验

多元化文化交流

专业实操技能

建立人际资源圈
侵权行为法在澳大利亚发挥的作用--Paper代写范文
2017-02-20 来源: 51Due教员组 类别: Paper范文
Paper代写范文:"侵权行为法在澳大利亚发挥的作用",这篇论文主要描述的是澳大利亚的侵权行文法律起到的作用和意义。法律的渊源都比较复杂难以理解,在本论文中会一并讨论英美法系的侵权法相关内容以及与澳大利法系相比的异同之处,澳大利亚法律原则复杂,这些原则存在于不同的领域,给法官和当事人在许多案件中找出最合适的法律原则带来了极大的不便。由于不同的理解,甚至同一原则可以用一致的具体情况。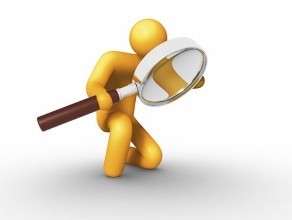 Legal source of Tort law in Australia is complex, including legal principles inherited from English law, and legal principles of the Untied States and other common law countries, as well as principles formed during Australia's own legal development. (McDonald, Barbara, 2005: 443) These principles existed in different areas, which have caused great inconvenience to the Judge and the parties to find out the most suitable legal principle among so many cases. (Jane Stapleton, 2003: 135) Because of different understandings, even the same principles might be used inconsistently in specific situations.

In June 2001, the federal government of Australia appointed Judge David Andrew Ipp of Court of Appeal of New South Wales to lead a four-expert panel reviewing the Tort law of Australia. The expert panel have discussed and reviewed problems the most frequently questioned by public, which include: the determining standards of tort liability are quite vague; it's too easy for victims to get compensations; the amount of personal injury compensation is too large, etc. (Mendelson D., 2004: 492-509) In September 2002, the panel submitted the final report of tort law review to the federal government, which put forward 61 proposals to the common law and related statute law system. Although there is controversy, most proposals of what the Ipp report has suggested was adopted by the Australian federal and state parliament, and have made the corresponding adjustment and revision quickly. Form 2002 to 2004, the Australian parliament has formulated and revised 36 statute laws.

The tort law has two main purposes. On the one hand, it aims providing remedy and compensation to the injured party; on the other hand, it devotes to regulate behaviors of civil subjects. On the premise of adjusting the compensation purpose, Tort law reform in Australia has specified and regulated evaluation standards of tort liability, to help civil subjects understand their own behaviors better. In that case, when conducting behaviors with potential risks, the civil subjects could be able to make the prevention in advance, so as to reduce the concurrence of infringement. Besides, tort law reform does not only stress the duty of care of infringing party, but also stress the duty of care of victim, which makes the victim also pay attention to their behavior standards, so as to improve their safety awareness. (Wright, E. W., 2006: 6-12)

The statutory Tort law specifically focuses on some concepts and principles which are easy ignored or misunderstood in the practical application, using unified and regulated articles to explain these concepts and principles, properly adjusting the controversial legal principles, and by using a demonstration case to provide compensation degree for similar cases. Also, it's important to note that, though the statutory Tort law in Australia has higher legal status, it can only be used as an effective supplement of the common law, which cannot replace the main function of the common law.
51due留学教育原创版权郑重声明:原创留学生作业代写范文源自编辑创作,未经官方许可,网站谢绝转载。对于侵权行为,未经同意的情况下,51Due有权追究法律责任。主要业务包括统计作业代写、essay代写、assignment代写服务。

51due为留学生提供最好的processing代写服务,亲们可以进入主页了解和获取更多paper代写范文 提供最专业的美国作业代写,详情可以咨询我们的客服QQ:800020041哟。-xz