资金托管

原创保证

实力保障

24小时客服

使命必达
51Due提供Essay,Paper,Report,Assignment等学科作业的代写与辅导,同时涵盖Personal Statement,转学申请等留学文书代写。

51Due将让你
达成学业目标

51Due将让你
达成学业目标

51Due将让你
达成学业目标

51Due将让你
达成学业目标
私人订制你的未来职场 世界名企,高端行业岗位等 在新的起点上实现更高水平的发展

积累工作经验

多元化文化交流

专业实操技能

建立人际资源圈
Development Planning of Nansha New Area--Paper代写范文
2017-01-13 来源: 51Due教员组 类别: Paper范文
Paper代写范文:"Development Planning of Nansha New Area",这篇论文主要描述的是南沙新区最早是在1990年被确立,在1993年时由国务院正式批准设立,这是中国的第六个国家级新区,在政策和税收方面都享受着一定的优惠待遇,在加上南沙新区特殊的地理位置,能够起到连接港澳带动经济发展的作用。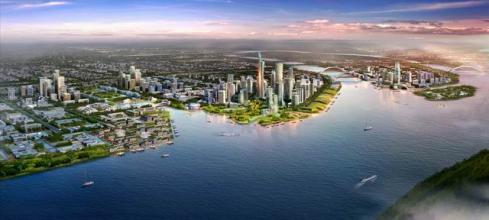 Abstract
Nansha new area is one of the three designated economic development zones approved China???s State Council located in South of Guangzhou city. This report aims to research the development planning of Nansha new area. This paper will discuss the future development of Nansha new area from three perspectives:

1) New infrastructure projects
2) New favorable policies

3)New industrial planning
This report will be produced based on a lot of literature reviews about the policies and projects of Nansha new area. This paper will provide some suggestions for the future development of Nansha new area.

Contents
Introduction 3

Conclusion 3
References 3

Introduction

In May 12, 1993, the Sate Council of the People???s Republic of China approved the establishment of the Guangzhou Nansha economic and Technological Development Zone. In 2002, Guangzhou Municipal Party,municipal government speeded up the construction and development of Nansha Development Zone, set up the Guangzhou Nansha Development Zone Construction Headquarters, and send teams for the Guangzhou Municipal Government which were responsible for the planning, construction, management and attracting investment work having examination and approval authority of Guangzhou Municipality Party.
Nansha has a total area of 803 square kilometers, with a land area of 570 square kilometers, and 233 square kilometres of water. As the country???s sixth State-level Zone, Nansha is expected to get national support from a series of preferential policies and reforms on tax policy, land management, financial innovation and industrial development.The strategic position of Nansha New Zone will establish its presence in Guangzhou, it will connect Hong Kong and Macao, provide services to Chinese mainland and be orientate itself to the world. Nan sha will be a world-class comprehensive service hub and pilot zone for innovation of social management services. 2012 to 2025 will be the period in which we will carry out the development plan of the Nansha New Zone (China to develop Nansha New Zone, 2012).

1. New favorable Policies
The National Development and Reform Commission (NDRC) issued a circular on the Development Plan for Nansha New Area in Guangzhou on 15 October, unfolding the blueprint for the future development of Nansha New Area.
According to the objectives set out in the plan, by the year 2050 a comprehensive transportation network will be built within the Guangdong-Hong Kong-Macau high-quality life circle which will include a cross-boundary passenger and cargo freight water route, a new system for the customs clearance of yachts, and a complete public transport system between different ports(Development blueprint for Nansha New Area, 2012).

2. New Industrial Planning
Guangdong aims to upgrade its industrial base to transform the province into a high-quality service economy. A recent study published by the Guangdong Academy of Social Sciences (GASS) suggests that Nansha???s development can offer a new area for cooperation between Guangdong and the HKSAR. Efforts will be made by Nansha to fully enhance the integrated service functions of its port, build an international passage for China???s southern, central southern and southwestern regions going out to the sea, strengthen high-end shipping services, and study the feasibility of constructing an airport for business jets.Hong Kong and Macau insurance broker companies are also encouraged to set up solely-owned insurance agent companies there.The development plan also puts forward that a policy for facilitating the flow of people to and from Hong Kong and Macau will be introduced, providing convenience to residents of Nansha New Area and mainland residents investing or working in the new area who apply for entry passes or visas to Hong Kong and Macau. Conscientious efforts will be made to study the possibility of Hong Kong and Macau granting one-year multiple entry visas to residents in Nansha New Area as well as mainland residents investing or working in the new area. The development plan stipulates that Nansha New Area will strictly enforce the Sea Area Utilisation Management Law; advance the marketisation of sea area resources; and look into the feasibility of establishing a secondary market for sea area utilisation.

3. Suggestions
Nansha s future development should take advantage of Hong Kong???s position as an international financial centre and international shipping centre, and efforts should be made to promote Guangdong-Hong Kong-Macau cooperation in financial services; encourage and support Hong Kong and Macau enterprises and financial institutions to actively participate in setting up shipping industry funds, shipping financial leasing companies and shipping insurance companies; as well as enhance the concentration and distribution efficiency of financial resources in the shipping industry.

Conclusion

Under the overall coordination and planning of the relevant state departments, great efforts will be devoted to hosting and organizing large international conferences and events such as exhibitions, forums, sporting contests and cultural activities as well as promoting business travel. Action will be taken to build a high-level multi-functional international exchange platform jointly with Hong Kong and Macau, providing an important window for southern China opening to the outside world.

51due留学教育原创版权郑重声明:原创留学生作业代写范文源自编辑创作,未经官方许可,网站谢绝转载。对于侵权行为,未经同意的情况下,51Due有权追究法律责任。

51due为留学生提供最好的processing代写服务,亲们可以进入主页了解和获取更多paper代写范文 提供最专业的美国作业代写,详情可以咨询我们的客服QQ:800020041哟。-xz