资金托管

原创保证

实力保障

24小时客服

使命必达
51Due提供Essay,Paper,Report,Assignment等学科作业的代写与辅导,同时涵盖Personal Statement,转学申请等留学文书代写。

51Due将让你
达成学业目标

51Due将让你
达成学业目标

51Due将让你
达成学业目标

51Due将让你
达成学业目标
私人订制你的未来职场 世界名企,高端行业岗位等 在新的起点上实现更高水平的发展

积累工作经验

多元化文化交流

专业实操技能

建立人际资源圈
NIKE, Inc. analyzed the data
2020-09-30 来源: 51Due教员组 类别: Report范文
下面为大家整理一篇优秀的essay代写范文 -- NIKE, Inc. analyzed the data,文章讲述在对NIKE,Inc.进行彻底分析之后,我可以得出结论,股票价值持续升值的趋势短期内不会改变,并且我建议购买股票。在业务运营,市场表现以及与两个强大竞争对手的比较中,NIKE在大多数方面都表现出色。当我们做出投资决定时,这种出色的表现可能会使其脱颖而出。我的完整分析如下。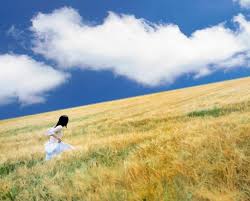 Brief Summary
After thoroughly analyzing NIKE, Inc., I may draw my conclusion that the trend of continued appreciation in the value of the stock would not change in short term and my suggestion of the decision is to buy the stock. Regarding the business operation, market performance and comparing with its two strong competitors, NIKE excels in most parts. This predominant performance may help it stand out when we come to make a decision to invest. My full analysis is given as follows.
1. Business Summary of NIKE
NIKE, Inc., a young company founded in 1964 and headquartered in Beaverton, Oregon, now grows into the world's top shoe and apparel company. From its official website, we can find its core consumer categories, which vary from basic sports footwear and equipment to recreational activities products. These categories can be further divided into action sports, basketball, football (soccer), men's training, running, sportswear and women's training, etc. What's more, this company, grew from a US-based footwear distributor to a global marketer of multiplicative products, involving six geographies (North America, Western Europe, Eastern/Central Europe, Greater China, Japan, and Emerging Markets). With such broad geographies, NIKE owns more than 800-owned retail stores, through which it sells to thousands of retail accounts, independent distributors, and licensees worldwide.
Meanwhile, NIKE also made full use of modern technology and explore advanced and inspiring marketing tactics. Customer throughout the world can specified sport shoes and place orders on NIKE's websites and get their unique shoes at home.
This company expanded with modern ideas and it kept doing so. By quoting If you have a body, you are an athlete, NIKE successfully conveys its corporate mission To bring inspiration and innovation to every athlete in the world to its customers and acquires fondness from the youths and elders, athletes and non-athletes and maintains steady growth in long term though fluctuate slightly in short term.
2. NIKE's Financial Indicator and Market Performance
When we talk about whether the company's stock is deserved to buy, we may come to analyze its financial indicator at the very first, together with other information such as its major events, then we can get a whole picture of its market performance.
2.1 NIKE's Financial Indicator
Sheet 1 below includes NIKE's major financial indicators from its balance sheet and statement of cash flow in a time period of 2008 to 2014. These indicators are weighted average shares outstanding, total assets, net income, gross profits and diluted earnings per share.
Sheet 1:Major Indicators annually(2008—2014)
| | | | | | | | |
| --- | --- | --- | --- | --- | --- | --- | --- |
| Indicator | 2008 | 2009 | 2010 | 2011 | 2012 | 2013 | 2014 |
| shares outstanding (weighted) | 1008 | 981 | 988 | 971 | 940 | 916 | 906 |
| Revenues | 18627 | 19176 | 19014 | 20862 | 24128 | 25313 | 27799 |
| Gross Profits | 8387 | 8604 | 8800 | 9508 | 10471 | 11034 | 12446 |
| Net Income | 1883 | 1487 | 1907 | 2133 | 2223 | 2485 | 2693 |
| EPS(diluted) | 1.87 | 1.52 | 1.93 | 2.20 | 2.36 | 2.71 | 2.97 |
| Total Assets | 15465 | 17584 | 14419 | 14998 | 15465 | 17584 | 18594 |
*Fiscal year ends in May. USD in millions except per share data.
In review of NIKE's performance during this period, we can get an overall picture that this company developed rather well in recent year, notwithstanding the figures went down in 2009 in virtue of Financial Crisis. The following may analyze some of these figures in detail.
· Revenues for NIKE increase 49.2% in 7 years, from 18627 million dollars to 27799 million dollars and rose 9.8% in last year. This indicates that the income received from selling its products goes up every year. This consistent growth is accompanied by consistent net income growth, thus contributing to the value of NIKE and to its stock price. Since it keeps growing nearly all the time, investors may surely have confidence in buying its stocks.
· Gross Profits measures the difference between NIKE's revenue and the cost of making a product before deducting certain payments, a key factor of determining the value of incremental sales. NIKE may lay emphasis on it because it is for managers to make decisions and is to guide the company's tactics in pricing and promotion, all of which may influence future development of the company. We may draw the conclusion that the figures of Gross Profit are gratifying that it had a growth of 12.8% during 2013, even greater than the rate of Revenues. This outcome shows that the company is excel in managing, reducing its general cost and further enhance investors' desire to buy it.
· Net Income for NIKE is 8.37% for the year 2013, lower than that of 2012, calculates as 11.8%, but much higher than that of 4.21& in 2011. Generally, it outperformed recent years' average and can be regarded as the net increase in shareholders' equity resulting from NIKE's operations. This continuous running up provides investors with positive outlook.
· Earnings Per Share for NIKE, also maintains steady growth over these years and has seen great leap of 58.5% in 7 years. This is also a good signal that NIKE's stock is worth to be hold.
3.2 Major Event of NIKE
In its short history, NIKE had completed several acquisitions to expand its business and lines of products.
· 1988: Cole Haan, an upscale footwear company, then sold it in 2013
· 1994: Bauer Hockey
· 2002, Hurley International, a surf apparel company
· 2004, Starter
· 2008, NIKE acquire Umbro, a manufacturer of the England national football team's kit, then sold it in 2012
· 2013, Converse Inc. and Hurley International
Following series act of acquisition, NIKE formed its unique competiveness in different realms and finally grows into a magnate in this industry.
Apart from acquisition, NIKE also proceeded in other action to maintain the status it built step by step.
In supporting sports activities, it stands out in cooperation with different teams. It is reported that NIKE has extended contract with US Olympic team through 2020 Tokyo Olympics, which not only enlarge its volume of sales, but also help it continue to preserve the already-formed reputation.
Meanwhile, NIKE always launches new style, new color and new designs every month, catching the attention of consumers.
What's more, NIKE dividends quite often. On its websites, we can see that there are always some updated information in investor news. The titles goes like this "NOVEMBER 20, 2014NIKE, INC. ANNOUNCES 17 PERCENT INCREASE IN QUARTERLY DIVIDEND", "AUGUST 11, 2014NIKE DECLARES $0.24 QUARTERLY DIVIDEND", "MAY 12, 2014NIKE DECLARES $0.24 QUARTERLY DIVIDEND". We may safely draw the conclusion that NIKE declares dividends almost every quarter. This assists in attracting more capital.
All the events above meet the expectation of the public, especially the shareholders.
4 Competiveness
Based on the knowledge I have and certain resources on the Internet, I list NIKE's major competitors as follows:
· ADIDAS AG, based in Germany, is an international company that designs, develops, produces, and markets athletic and sports lifestyle products worldwide. It developed several segments, thus expanding its business in all means. It is also popular among all ages, especially the youths. Its colorful designs and simple logo are the most eye-catching elements.
· PUMA SE, a company engaged in designing, developing, selling, and marketing footwear, apparel, and accessories for men, women, and kids worldwide. It's a German company that is famous for original elements that draws the attention of the youths. Just like NIKE, it sells its products through stores and factory outlets under its name, as well as online.
Sheet 2 are the major indicators of NIKE and its two competitors in 2013. Because some important indicators such as P/E Ratio are missing statistically, I may regrettably omit these figures.
· Sheet 2:Major Indicators annually(2013)
| | | | |
| --- | --- | --- | --- |
| Financial Indicator | NIKE | ADIDAS AG | PUMA SE |
| Market Capitalization | 85.5B | 13.5B | 2.7B |
| Revenue | 27.8B | 20.0B | 4.1B |
| Gross profit | 12.4B | 9,8B | 1.4B |
| Net Income | 2.69B | 1.09B | 0.005B |
| ROE | 25.69 | 10.68 | -1.76 |
| Price to book value | 6.20 | 2.20 | 1.72 |
From this sheet, it is obvious that NIKE over-performs its competitors in almost all essential indicators.
· Market Capitalization, the volume for the three companies are quite different. NIKE is approximately 6 times of ADIDAS and 32 times of PUMA. From the scales, I can tell that this US-based company is much larger than two German companies. But maybe the aspect may not tell all the information and we have to look at other indicators to find more about these typical companies in this industry.
· Revenue, quite different from Market Capitalization, the distinction of the revenues are not that large. They are respectively 27.8 billion, 20.0billion and 4.1 billion, indicating that these three companies sold their products rather well worldwide. Taking their size in account, the sales of ADIDAS and PUMA are satisfactory.
· Gross Profit, somewhat like the analysis in Revenue, is reasonable considering the size of the company. NIKE once again preponderates in this indicator. As its market capital is so large, the 12.4billion gross profit is not that shocking. But PUMA seems quite good this time and make a gross profit of about 1.4 million with its 2.7 billion sizes.
· Net Income, this indicator shows a totally different picture. NIKE is 540 times of PUMA. It shows that PUMA induces a great amount of certain payments during operation and gives investors bad impression that the real equities they may get is just a pretty little amount. Nevertheless, NIKE and ADIDAS still performed well last year through comparison. Their Net Income are acceptable and deserve to invest.
· ROE, this ratio is to measure the efficiency in using capital. The higher it is, more investment revenues it may produce. The ROE of three companies are 25.6, 10.68 and-1.76 respectively. The best performer is NIKE, then ADIDAS. PUMA performed terribly last year and its ROE is even a minus value. It may also trike us that, the higher the ROE, the higher the debt may be. It may indicate that NIKE is making full use of its capital, but the company may bury too many debts sometimes and this may exist risk that calls for attention.
· Price to book value, a good indicator for determining the value of the assets of a company. The data of these three are 6.20, 2.20 and 1.72. at least, it shows that these companies are creating value to its investors and NIKE is the excellent one. It gives its investors good expectation that their investment is of worthy.
5 SWOT Analysis of NIKE
After reviewing the status quo of NIKE and making a comparison of it and its competitors, we can go further to the SWOT Analysis to reveal more of the true situation that NIKE faces.
· Strengths: NIKE has rich resources in talents of design, management, marketing and selling. As US, the most powerful and resourceful country is its headquarter, NIKE may attract more talents in all realms. Its concept of being young and healthy is also helpful in building a good status for nowadays young people are not only fond of fashion but other concepts and NIKE's tactic of positioning itself as a positive producer and seller cater to the youths.
· Threats: as NIKE positions itself as a high-end sports footwear and apparel producer, its price is higher comparing to some companies in developing countries and even its counterpart sometimes. Besides, there are more and more competitors arising in China, ANTA, LINING and the likes. These companies may distribute customers and constitute threats to NIKE.
· Opportunities: the global market brings many opportunities to NIKE. As it is known to all that competition always bring higher efficiencies. NIKE can be inspired by the new concepts of its competitors like New Balance, Adidas and the likes. These fierce competition can help NIKE keep improving its products and management. Besides, broader markets also provides NIKE ways to localization. It can design products according to habits of the consumers then occupies more markets.
· Weaknesses: as I Analyze above, there are more chances in global markets, but NIKE has to face more companies from developing countries like China. In China, there are companies like ANTA, LINING that may share the same group of consumers and they may become NIKE's potential competitors a counterpart one day.
6 Reference
· NEW YORK STOCK EXCHANGE,
Available online at: https://www.nyse.com/quote/XNYS:NKE
· NIKE's official website.
Available online at: http://news.nike.com/
· Information from YAHOO!,
Available online at: http://finance.yahoo.com/q/pr?s=ADDYY+Profile
· Information from YAHOO!,
Available online at: http://finance.yahoo.com/q/pr?s=PUM.DE
· Data from YAHOO!,
available online at: http://biz.yahoo.com/p/321qtou.html
· 4 Reasons Nike's Business Will Explode
available online at: http://www.businessinsider.com/
· NIKE, wikipedia
http://en.wikipedia.org/wiki/Nike,_Inc.#Acquisitions
· Nike extends contract with USOC through 2020
http://finance.yahoo.com/news/nike-extends-contract-usoc-2020-160311874.html
51due留学教育原创版权郑重声明:原创优秀代写范文源自编辑创作,未经官方许可,网站谢绝转载。对于侵权行为,未经同意的情况下,51Due有权追究法律责任。主要业务有essay代写、assignment代写、paper代写、作业代写服务。
51due为留学生提供最好的作业代写服务,亲们可以进入主页了解和获取更多代写范文提供作业代写服务,详情可以咨询我们的客服QQ:800020041