资金托管

原创保证

实力保障

24小时客服

使命必达
51Due提供Essay,Paper,Report,Assignment等学科作业的代写与辅导,同时涵盖Personal Statement,转学申请等留学文书代写。

51Due将让你
达成学业目标

51Due将让你
达成学业目标

51Due将让你
达成学业目标

51Due将让你
达成学业目标
私人订制你的未来职场 世界名企,高端行业岗位等 在新的起点上实现更高水平的发展

积累工作经验

多元化文化交流

专业实操技能

建立人际资源圈
Red Rooster case study report--澳洲留学生Report代写
2016-11-15 来源: 51Due教员组 类别: Report范文
澳洲留学生Report代写:"Red Rooster case study report",这篇论文主要描述的是红公鸡餐厅是一家在澳大利亚连锁经营的餐厅,发展非常的迅速,并很快的就遍布在了澳大利亚的各地区,但是随着肯德基等连锁餐厅加入市场的竞争,使得红公鸡餐厅面临的激烈的市场竞争和市场份额减少的局面,红公鸡选择了将市场拓展到国外以保持自身现有的生存能力。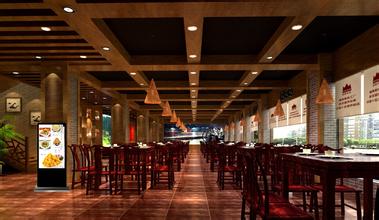 This Global Business Solution is for the Red Rooster Australia, which is a leading restaurant chain based in Australia. It opened its first restaurant in 1972 in Western Australia and has since then expanded all across Australia. But with restaurants chain like KFC and Mc Donald's the chain is facing very high competition and the market is shrinking.

In order to survive the company should think of tapping the new economies and expand in to other countries, like China, India and South East Asian. Red Rooster will have to expand in order to survive and tap the growing economy in other countries.

As the world economy is in doldrums due to the recent economic meltdown, the new economies like India and China present a great opportunity for any of the companies who are looking to expand and increase their market presence across the globe. Not only the economy in these countries are growing even the population there are more upwardly mobile and the purchasing power parity in these countries are increasing at a very rapid rate.

This report will try to analyze the opportunities that an economy like India will present to a company like Red Rooster. It will also try to analyze whether it will be a good strategy for Red Rooster to expand into India and also the challenges that it will face. Red Roosted in order to survive the onslaught from other competitors like KFC, Mc Donald's etc it will have to look for expansion and new markets.

This report is prepared keeping in mind that Red Rooster will be entering India. Hence this report will cover a SWOT analysis of Red Rooster as a company. It will also try to examine the issues that might be involved while the company tries to expand into India. At the same time it will try to examine the role of various functions of Red Rooster which will be involved in the expansion strategy.

Red Rooster is popular all across Australia for their oven-roasted chicken which has been marinated for around 12 hours. There key to excellence is innovation in their recipes and they are making more additions to their menu as they keep on evolving their choice of menu to meet the varying tastes of their broad customer support like the newly added grilled, skin free Portuguese chicken pieces.

In the year 1972 Red Rooster was established the Kailis family in Western Australia. Since then it has continued to develop, offering franchisees. The franchisees are getting an iconic brand along with well developed business and support systems.

Red Rooster acquired the Big Rooster chain in 1992, which operated primarily in Queensland. The stores thus acquired were re-branded as Red Rooster stores, and this increased the total number of Red Rooster outlets to 230 throughout Australia.

Australian Fast Foods which is based in Perth acquired Red Rooster in 2002 from Coles Myer Ltd, and hence brought along with them their own long periods of experience in roasted chicken segment of fast food industry.

Red Rooster now has more than 360 stores with a workforce of almost 5000 employees. Apart from its long-established recipes of roast A-grade fresh chicken and very popular chips. Red Rooster also offers healthy baguettes and salads, along with delicious burgers and wraps.

Red Rooster provides its franchisees with a recipe for a successful partnership their incessant novelty in product development and marketing strategy makes a Red Rooster franchise a very profitable partnership for both the parties.

India is the second largest economy in the world in terms of growth and it is the fourth largest economy in the world. India has a rapidly growing middle class population and their lifestyle is changing. India has a fast food market which is growing at a phenomenal rate higher than any other country in the world. The fast food market in India is growing at the rate of around 30-35% year on year. Most of the major fast food brands have already made inroads into the Indian fast food market and they are also showing substantial growth.

Most of these major brands have made massive plans to expand all across the country as they have seen huge opportunity which need to be tapped. Domino's has come up with a plan to open almost 60 to 65 every year as a part of their strategy for 2012 to 2010. Similarly Yum foods which owns the KFC brand is looking to open around 1000 outlets by the year 2015. (Business franchise, Cover Story, Oct 2007)

The Indian social culture promotes eating and snacking in a major way. It is a way of socializing in India. Hence we see the phenomenal growth in the fast food industry as mentioned above. This is the reason that the major fast food brands have very easily established themselves in the Indian market. Initially there were only local players which had restaurants and served Indian snacks to the customers. With the influx of foreign brands the customers found the different taste of their recipes a welcome change.

Even the big brands had to face a major competition from the local brands as they

understood the local market and tastes well. But with time the foreign brands had to change and adapt their products according to the local taste, and after a change in their recipes they were able to capture the local tastes. (Business Franchise, cover story, 0ct 2007)

Profit of red rooster restaurant depends on the number of customers. In Indian market, because of the presence of other companies like Mc Donald's, KFC and other fast food companies, it gives the customer many options and thus increases their bargaining power.

Red Rooster has less bargaining power in the Indian market because of the presence of various other restaurants in the market. Red rooster can increase its bargaining power by maintaining its uniqueness of the product.

In the Indian market there are many competitors which can substitute chicken product. The major competitors for red rooster are KFC, McDonald and other fast food restaurants. But still all of these have different primary products.

It is easy for any restaurant to enter in to Indian market but it is difficult to sustain and earn profit because of high competition. Red rooster loss the first mover advantage as there are other competitors like KFC, already establish in the market. But with its brand name, reputation and uniqueness it can capture the market.

In Indian market, the red rooster has rivalry with the brand competitors like KFC and Mc Donald's. But this rivalry is very less because the primary product of red rooster is different from these competitors and other fast food restaurants in the market.

Red Rooster's foremost strengths is its unique recipe to marinate the Chicken for more than 12 hours and then roast it in the oven. The unique blend of Mediterranean herbs make the taste very unique which the competitors obviously have not been able to match over the years. The company can pass on its unique recipes to their franchisee in India so that they may also provide the same unique taste to their customers.

After its 1992 acquisition of Big Rooster outlets in Australia, Red Rooster has become an expert in the franchisee business model. It aims at a 50:50 mix of company owned as well as franchisee outlets as it grows to 600 outlets across Australia. So when the company starts expanding into India the company can have a minimal number of company owned outlets and the rest of the outlets can be franchisee based.
Red Rooster's continuous innovation in its own recipes has helped the company in adding new tastes and items to its menu. This goes to show that the company is constantly trying to cater to the varying taste of its large customer base. This will be very helpful when the company expands into a country like India where the tastes are very different from that of Australia. Hence the ability to innova

The marketing department is responsible for identifying the needs of customers and provides a suitable strategy so as to achieve those needs. As red rooster is new product in Indian market, this department has to find out the preferred taste of locals and prepared the product accordingly.

These are some of the major foreign brands which have captured the bulk of market share in the organized fast food segment in India. Apart from these there are other players which are private chains and family owned businesses which make up the unorganized segment of this sector. The unorganized sector leads the market share as they have the maximum presence throughout the country. This is major due to the fact that the big brands haven't been able to tap the Indian fast food market fully.

The major strengths of these players which are already present in the Indian market is that they have very well understood the Indian market and have adapted their products as well as their strategies according to the taste of the Indian consumer. They are well known brands in the Indian market and the Indian consumer has adopted them as their own.

So for Red Rooster establishing itself will be a major problem as it is a lesser known brand. Another major problem would be that red Rooster has no experience operating outside Australia. Hence the company should look to address both these issues only then it will be able to get a foot hold in the competitive Indian fast food market. (Anonymous, 2009)

Research: Before entering the Indian fast food market, Red Rooster should first do a proper research of the conditions of the country. This research should take into consideration the economic, political, social and demographical aspects of the country. The goal of the research should be to analyze entry and exit barriers and barriers to growth if any.

Partnership: The next step for Red Rooster would be to see if there is an opportunity for it to partner with a local partner in the country. The other companies have entered the country either through their parent companies like Pizza Hut which belongs to Pepsico which has already been operating in India for many years now and has a good understanding of the Indian market, or they have partnered with a local company. Red Rooster can look for a local partner to collaborate which will help them focus on their products while the partner can take on the responsibility of marketing it.

Business Model: Red Rooster should also work out the plan as to what will be a better strategy of expansion will it be the Franchisee mode
Adaptation: Red rooster should look to adapt its menu to suit the local taste. For this again the company will have to depend on a reliable research team which will help the company to find out what kind of tastes will work with the Indian customers well.
The fast food market in India is evolving at a very fast pave and it presents a great opportunity for all the brands which are willing to extract meaningful returns from it. The brands like McDonald's, Domino's, KFC, etc are performing very well in the Indian environment even though they had to tweak their menus a bit to suit the taste of Indian consumer. India has now become one of the key markets for all these brands which are very well established in the global market.

Similarly with some tweaking in its menu even Red Rooster will be able to find a fit in the Indian fast food market. All it needs is a good team which can make a good strategy. It will also help if Red Rooster could find a strategic partner which understands and has operated in the Indian fast food market domain. A strategic partner like Nirula's in India is a very good option. But Red Rooster will have to evaluate many other options before opting for one.

It will be a good decision for Red Rooster to expand into a fast growing economy like India. But to do this the company should be prepared beforehand. It must do all its homework, in the shape of research work, hiring a team of well experienced workforce, look for the best partnership opportunities and then chalk out a plan with short term, midterm and long term goals. Only then it will be successful in the ever volatile and ever changing markets like India.

51due留学教育原创版权郑重声明:原创留学生作业代写范文源自编辑创作,未经官方许可,网站谢绝转载。对于侵权行为,未经同意的情况下,51Due有权追究法律责任。

51due为留学生提供最好的新西兰essay代写服务,亲们可以进入主页了解和获取更多悉尼report代写范文以及留学生在线TA服务,详情可以咨询我们的客服QQ:800020041哟。-xz