资金托管

原创保证

实力保障

24小时客服

使命必达
51Due提供Essay,Paper,Report,Assignment等学科作业的代写与辅导,同时涵盖Personal Statement,转学申请等留学文书代写。

51Due将让你
达成学业目标

51Due将让你
达成学业目标

51Due将让你
达成学业目标

51Due将让你
达成学业目标
私人订制你的未来职场 世界名企,高端行业岗位等 在新的起点上实现更高水平的发展

积累工作经验

多元化文化交流

专业实操技能

建立人际资源圈
Australian student self assessment--Report代写
2016-11-09 来源: 51Due教员组 类别: Report范文
澳洲Report代写:"Australian student self assessment",这篇自我评估论文主要描述的是我在阅读了美国作家杜鲁门卡波特的作品《冷血》后,认为这部文学作品在心理学领域有着非常重要的作用,而我的论文则是以此作为分析的主题,我觉得的论文写的非常不错,能够善于利用自身的资源来进行创作,并且采用了许多的论据作为支持,证明我所强调的观点的正确性。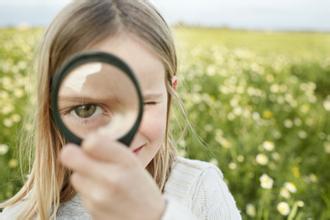 For this self-assessment, I looked at an analytical piece I wrote for psychology class last year. It was a report on Truman Capote's book, In Cold Blood. The assignment was to read a piece of writing related to psychology and write about its importance in the field. My thesis was that the court condemned the wrong man to the death sentence by not evaluating the psychological analysis of Perry Smith (who I believe had paranoid schizophrenia, and was not in control of his own actions and should not have been prosecuted for decisions which were not his own).

Strengths: I think my thesis was okay and I was pretty good at using my resources. I had a lot of quotes which did most of my work for me in proving my point. I had some solid arguments and some not so solid ones. I probably could have expanded the good ones and gotten rid of the not so good ones.

Weaknesses: I definitely could have spruced up my analysis of my quotes and arguments. I tend have a hard time digging deeper into the text; I was more intent on proving the judgment of the jury through the quotes than analyzing them. I was a little rushed in the conclusion. I merely restated my thesis. I really should have gone a step further. It didn't add to the paper.

Through this portfolio and the WR100 class, I wish to learn how to craft better arguments (more punchy intros?), improve my analysis, and most of all, write more efficiently (time-wise and word-wise. I often find that my essays have a lot of words strung together that mean nothing at all). I also think I need to work on my conclusions. I need to work on taking my thesis one step further.
Using Symbolism to Overcome the UnknownMetaphors are used every day to explain in known terms what is not understood. Illnesses are no exception, especially those that have eluded our knowledge of cures. In the age of scientific breakthroughs and belief that all can be cured and understood through science, cultural and symbolic healing are often discounted as fiction and subjected to criticism. Susan Sontag in her essay, "Illness as Metaphor", expresses this perspective that healing should be exclusively physical, and that diseases should be viewed from a purely scientific standpoint.

Metaphoric representations of disease form stigmas and stereotypes against the disease and its patients. She claims that these associations are deleterious to the patient because they keep the patient from understanding the true conditions of his illness. However, I believe that in the right context, metaphoric thinking may actually help the patient. Disease instills in us, a fear— a fear of losing control, a fear of mortality, a fear of the unknown—that we can overcome through symbols and metaphors. Symbols allow us to seek our own understanding of a disease, and separate from the lifeless definitions set in textbooks. They help us to connect back with our life, and regain some control from the illness threatening our vitality.
51due留学教育原创版权郑重声明:原创留学生作业代写范文源自编辑创作,未经官方许可,网站谢绝转载。对于侵权行为,未经同意的情况下,51Due有权追究法律责任。

51due为留学生提供最好的新西兰essay代写服务,亲们可以进入主页了解和获取更多悉尼report代写范文以及留学生在线TA服务,详情可以咨询我们的客服QQ:800020041哟。-xz