资金托管

原创保证

实力保障

24小时客服

使命必达
51Due提供Essay,Paper,Report,Assignment等学科作业的代写与辅导,同时涵盖Personal Statement,转学申请等留学文书代写。

51Due将让你
达成学业目标

51Due将让你
达成学业目标

51Due将让你
达成学业目标

51Due将让你
达成学业目标
私人订制你的未来职场 世界名企,高端行业岗位等 在新的起点上实现更高水平的发展

积累工作经验

多元化文化交流

专业实操技能

建立人际资源圈
Economic globalization has changed the United States
2020-06-03 来源: 51Due教员组 类别: 更多范文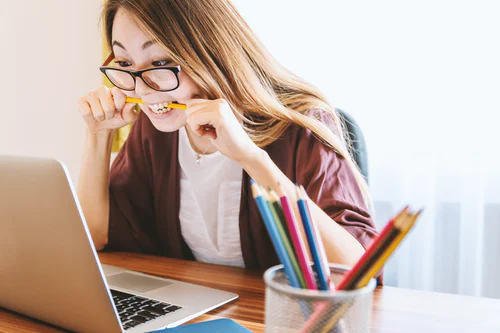 下面为大家整理一篇优秀的essay代写范文 -- Economic globalization has changed the United States,文章讲述为了解释经济全球化如何影响美国经济和人口,将给出全球化的定义。全球化既指世界的缩小,也指世界整体的意识增强。这是跨境贸易,投资和文化交流急剧增加的结果。各国之间日益融合和相互依存。一个国家的政策和形势不仅会影响本国人民,而且还会影响其他国家的人民和经济。各个国家和地区相互联系,在几乎每个领域都开展合作,包括教育,文化,科学等。在克林顿的带领下,美国降低了商品和资本壁垒,以鼓励和促进全球化。大量的商品和资本能够合法地在美国境内运输,这增强了贸易自由度并提高了国家竞争力。
Economic globalization has changed the United States
In the late twentieth century, economic globalization transformed the United States. Explain what globalization is, and describe how it affected the U.S. economy and population in the 1990s.
In the late twentieth century, after world war two and cold war, America connected its national economy with the rest of the world. This is partly because of the development of the technology and needs for global communication, partly because of the wars, which brought countries together to some extent.
In order to explain how economic globalization affected the U.S. economy and population, the definition of globalization will be given. Globalization refers both to the shrinking of the world and the increased consciousness of the world as a whole. It is a result of dramatically increased cross-border trade, investment, and culture exchange. Growing integration and interdependence are shown among countries. A country's policies and situation will not only affect the people in its own country, but will also influence the people and economy in other countries. Countries and countries link together and they cooperate in almost every area, including education, culture, science, etc. In America, under the lead of Clinton, America lowered the barriers of the goods and capital to encourage and promote globalization. A large quantity of goods and capital is able to transport inside American border legally, which enhanced the freedom of trade and increased the state competitiveness.
With the encouragement for globalization, America was prosperous and it became a popular country for immigration. People from Latin America, the Caribbean, Asia and other places came to America to seek for better life. They came to America for trades, investments, new opportunities and so on and these people settled down in America. These people became the components of American population and they affected American culture, consumption and racial composition. However, with more and more people moving into America, in some quarters, new immigration regulations for limiting the movement of immigration, which was known as Immigration Reform and Control Act of 1986, came out. Still, what the globalization and immigration brought to the America were of great importance. Now the America is often called the melting pot because of its various culture and numerous races and it is still an important country for immigration.
From the perspective of economic factor, Americans encouragement and dominance in economic globalization brought a dramatic economic growth in the 1990s. America even took the lead to promote cross-border economies through North American Free Trade Agreement, which is known as NAFTA. However, although globalization brought benefits to most of the countries, the benefits were not equally shared among countries and districts inside America. This result was understandable but crucial for some countries. In America, globalization changed people's life. For workers, for example, they were likely to fall into dilemma because more people from other countries were now able to come to their hometown and compete them for limited job opportunities. Also, for developing countries, because of the globalization, goods and services from developed countries with better qualities and prices might bring disasters to local industries. To tackle the problems of globalization, many countries set up quotas and impose taxes to protect local companies. However, this method may turn out to harm the local economy in the long run. Also, there are some other problems brought by the globalization, including environment and human rights.
To conclude, globalization refers to the increasing integration and interdependence of countries. Immigration and economy growth were two obvious results of American dominance in international economics. Although globalization brought benefits to America, the benefits were not shared equally. Also, globalization brought some problems to America and other countries, including environment problems, workers' rights, human rights, etc. How to tackle globalization properly is a difficult question that needs the hard work and cooperation of all countries to seek for its answer.
51due留学教育原创版权郑重声明:原创优秀代写范文源自编辑创作,未经官方许可,网站谢绝转载。对于侵权行为,未经同意的情况下,51Due有权追究法律责任。主要业务有essay代写、assignment代写、paper代写、作业代写服务。
51due为留学生提供最好的作业代写服务,亲们可以进入主页了解和获取更多代写范文提供作业代写服务,详情可以咨询我们的客服QQ:800020041。