资金托管

原创保证

实力保障

24小时客服

使命必达
51Due提供Essay,Paper,Report,Assignment等学科作业的代写与辅导,同时涵盖Personal Statement,转学申请等留学文书代写。

51Due将让你
达成学业目标

51Due将让你
达成学业目标

51Due将让你
达成学业目标

51Due将让你
达成学业目标
私人订制你的未来职场 世界名企,高端行业岗位等 在新的起点上实现更高水平的发展

积累工作经验

多元化文化交流

专业实操技能

建立人际资源圈
Acquire a new skill in school
2020-09-19 来源: 51Due教员组 类别: Essay范文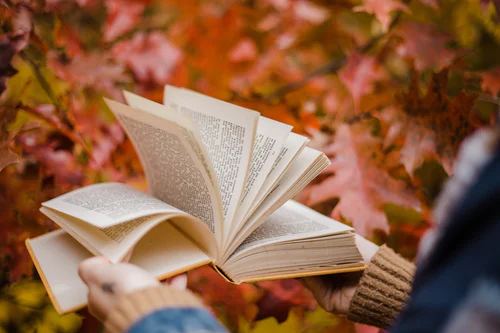 下面为大家整理一篇优秀的essay代写范文 -- Acquire a new talent in school,文章讲述薇薇安·格林(Vivian Greene)曾经说过:"生活并不是要等待风暴过去。这是关于在雨中跳舞的知识。"尽管我们已经作了充分的准备,但是当暴风雨来临时,我们通常会措手不及,并且我们不能躲开自己,因为我们有义务做到。这是我们肩负的责任。这是我上高中时要演奏萨克斯风时学到的一门课。这个过程确实很痛苦,但这是我的工作,我的责任,我必须做到。
Vivian Greene once said, "Life isn't about waiting for the storm to pass. It's about learning to dance in the rain." Despite full preparation we have made, when storms do come, we are usually caught off guard, and we can't just hide ourselves away, since we are obligated to make it through. This is our responsibility, laid upon our shoulders. This is the lesson that I learned when I was about to give a saxophone performance back in my high school days. The process really hurt, but it was my job, my responsibility, and I have to make it.
I was the leading drummer in our high school band, and in order to to add an extra touch of elegance to our performance, I had volunteered to play the saxophone in our Christmas concert, which I had barely laid my fingers on. But soon, things later turned out to be not as easy as I had thought about. First was the keep a consistent flow of breath while endlessly stumbling on the same phrase to from a rhythm. Second was my inadaptation to the way saxophone was played, which required the use of facial muscles and the shaping of the lips to the mouthpiece. "Top teeth, lower lip, close and blow." The textbook boiled down embouchure to a seven word sentence, but it was such a backbreaking task for me. I bit my lower lip too hard and it started to bleed every time I played! I no longer felt confident when my passion started to dissipate. When I came to my dormitory, I yelled to my roommate that I can't do this anymore, and he replied me, "It wasn't your responsibility anyway."
Actually, it was me asking for the task in the first place, and it was my responsibility, if I just walked away, I was letting loss credit in front of others. So, I developed my self-teaching method: I studied the songs and memorized them until I could not stop humming them even I was in the bathroom; I mimicked players in videos, fully concentrated on every essential skill presented in those videos; I turned to my band advisor for guidance and I did the most important thing: rigorous practicing. I buried my head in the music sheets and did not stop repeating the same scales even though the vibration of my mouthpiece made me feel dizzy. Days went by, my plan worked and I began to truly enjoy playing the saxophone. Although my lower lip still hurt when I played, I could hear the music running through my instrument instead of just noises. In the concert, beautiful melodies flowed out from my saxophone perfectly. Our band achieved great success. When people stood up and applauded for us, tears came into my eyes. All my efforts were worthwhile for that one moment.
Even today, I am still proud of myself for taking the responsibility to learn this new talent. I not only learned saxophone skills, but also found a new life perspective.
51due留学教育原创版权郑重声明:原创优秀代写范文源自编辑创作,未经官方许可,网站谢绝转载。对于侵权行为,未经同意的情况下,51Due有权追究法律责任。主要业务有essay代写、assignment代写、paper代写、作业代写服务。
51due为留学生提供最好的作业代写服务,亲们可以进入主页了解和获取更多代写范文提供作业代写服务,详情可以咨询我们的客服QQ:800020041。