资金托管

原创保证

实力保障

24小时客服

使命必达
51Due提供Essay,Paper,Report,Assignment等学科作业的代写与辅导,同时涵盖Personal Statement,转学申请等留学文书代写。

51Due将让你
达成学业目标

51Due将让你
达成学业目标

51Due将让你
达成学业目标

51Due将让你
达成学业目标
私人订制你的未来职场 世界名企,高端行业岗位等 在新的起点上实现更高水平的发展

积累工作经验

多元化文化交流

专业实操技能

建立人际资源圈
A Discussion of Authenticity within a Culture Filled With Grids of Busyness
2020-05-21 来源: 51Due教员组 类别: Essay范文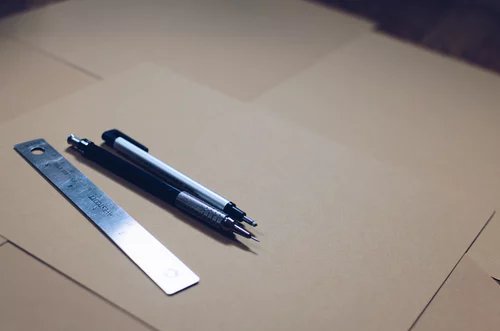 下面51due教员组为大家整理一篇优秀的代写范文- A Discussion of Authenticity within a Culture Filled With Grids of Busyness,供大家参考学习。这篇文章讲述的是亚当·戈普尼克在《撞见拉维利先生》一文中介绍了纽约市的忙碌文化,以一种已经成为许多人和社会生活方式的"忙碌网格"为标志,并对后人产生了很大的影响。此外,雪莉·特克尔在《单独在一起》一文中还论证了社会技术带来的真实性变化。因此,在本文中,有必要参考亚当·戈普尼克(Adam Gopnik)和雪莉·特克尔(Sherry Turkle)的文章,在一个由亚当·戈普尼克(Adam Gopnik)描述的越来越多的忙碌网格的文化中讨论真实性。
A Discussion of Authenticity within a Culture Filled With Grids of Busyness
In the article entitled "Bumping into Mr. Ravioli" , Adam Gopnik presents a busyness culture of New York City, marked by a sort of "grids of busyness" which has become a way of life of many people and society, and exerted a lot of influence on later generation. In addition, Sherry Turkle also argued the change of authenticity brought by social technologies in the article "Alone Together" . Thus, in this article, it is necessary to have a discussion of authenticity within a culture with more and more grids of busyness described by Adam Gopnik, with a reference to articles of Adam Gopnik and Sherry Turkle.
Nowadays, authenticity is not just limited and based on human experiences only. those two articles shows people a series of tragedy to the past authenticity in the post-tech era . Sherry Turkle once defined authenticity in the article "Alone Together" as "…the ability to put oneself in the place of another, to relate to others because of a shared store of human experiences" (267). But Adam Gopnik's daughter's imaginary playmate, Charlie Ravioli changed this definition of authenticity totally. Her playmate is no longer a real human being any more. However, there are something that can never be learned and gained for Adam Gopnik's daughter when she was playing with her imaginary playmate, Charlie Ravioli, such as the judgment of others' feeling based on others' tone in the human interaction. Thus, it is hard for people to insist on the idea that science and technology should be used for people, but instead they tend to believe that some things can not be done by science and technology, especially some authentic feelings unique to human experience. It reminds people are losing some of the true things with the development of science and technology. Traditional and old family education about authenticity is impossible and lost for the next generation who live in "grids of busyness" in a highly developed future with advanced science and technology when it is hard for them to find any real people to play.
In addition, the current definition of authenticity needs to be redefined in the context of common loneliness of the modern people in the era of advanced science and technology. In the face of high-tech digital products which is easy to deal and complex human beings, the human beings will need to have a choice between them. Adam Gopnik once remarked that Charlie Ravioli may be symbols of some "trauma," and loneliness of Olivia(156).Now, people are too eager to get information, and contact with others to facilitate the exchange. However, just as Adam Gopnik described that his daughter's older brother Luke was too busy to be the play mate with his sister(156). Faced with the busy human, a lot of people like Adam Gopnik's daughter preferred to choose the former one--- high-tech digital products and abandon complex interactions with human beings. So they are more likely to be people who are guided and be controlled by a much easier access---technology. When information dissemination changed from the "trust me" to "show me" era, everyone has become preferred to the latter one, and so the judge of the authenticity of anything has become a complicated and difficult work. So people began to gradually fade out the real question of the incident, but just to believe what is placed in front of them. Their own ideas are devoid of each move once the brain is only responsible for the transmission of information, not responsible for the analysis. And in addition, the new invention became more real for them as the human beings have more contact with them in the era of science and technology. Thus, it is no wonder that the computer and internet have just been popular for about ten years today, and with more and more new "authentic" experience in replace of past authenticity emerging in the era of science and technology.
51due留学教育原创版权郑重声明:原创优秀代写范文源自编辑创作,未经官方许可,网站谢绝转载。对于侵权行为,未经同意的情况下,51Due有权追究法律责任。主要业务有essay代写、assignment代写、paper代写、作业代写服务。 51due为留学生提供最好的作业代写服务,亲们可以进入主页了解和获取更多代写范文提供作业代写服务,详情可以咨询我们的客服QQ:800020041。