资金托管

原创保证

实力保障

24小时客服

使命必达
51Due提供Essay,Paper,Report,Assignment等学科作业的代写与辅导,同时涵盖Personal Statement,转学申请等留学文书代写。

51Due将让你
达成学业目标

51Due将让你
达成学业目标

51Due将让你
达成学业目标

51Due将让你
达成学业目标
私人订制你的未来职场 世界名企,高端行业岗位等 在新的起点上实现更高水平的发展

积累工作经验

多元化文化交流

专业实操技能

建立人际资源圈
A Comment on Chapter 2 of Magpie Sings
2020-05-21 来源: 51Due教员组 类别: Essay范文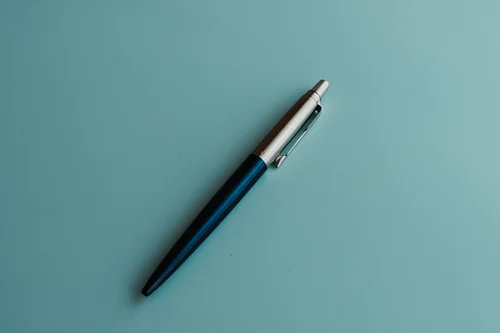 下面51due教员组为大家整理一篇优秀的代写范文- A Comment on Chapter 2 of Magpie Sings,供大家参考学习。这篇文章讲述的是小说艺术的一个重要特征是塑造生动感人的人物形象。在《喜鹊之歌》的第2章中,一个非常生动的形象呈现给读者:看在上帝的份上,玛吉,"娜吉"。这是相当生动的,因为作者通过各种方式和方法描绘人物。在文章的开头,对主要人物的心理活动和心理描写有了更为细致的描写——玛姬,她通过一系列的独白,以及当天怪异而谨慎的动作,一开始塑造了人物的基本形象
A Comment on Chapter 2 of Magpie Sings
An important feature of the art of fiction is to create a vivid and moving figure. In this Chapter 2 of Magpie Sings, a very vivid image is presented to the reader: Maggie, "Naggie" for Christ's sake. It is rather vivid as the author depicts the character through various means and methods of depicting people. At the beginning of the article, there is a finer depiction of mental activities and psychological description of main characters---Maggie, through her a series of her monologues , and weird and cautious action on the day, shaping the characters' basic image at first. In addition to the performance of people or character, there is also the depiction of a plot which can arouse the readers' curiosity with a series of question and struggle faced by Maggie. Thus, with the existence of a certain story around main character, and through the detailed description of social life, there is the performance of complex and contradictory conflict by a narrative story. With a series of question posed, this leads to a development stage and a natural cohesion to some degree to the next narrative of this article. This is a rather good cohesive devices. Thus, the narrative's development is now occurring the period of time of the occurrence of the accident. In the development of the plot from introduction of her inner struggle, climax and ending, it is to show the character changes and the complete image of the main character---Maggie. Then, the author describe the specific social environment such as college ,a barbeque outing , a flower shop to show the characters and events related to the characters within a series of historical background, social conditions, etc. In addition, the appearance of Alex, a once neighbors or seemingly brother figure is also used to contrast the characteristics of main character---Maggie, showing the character from a indirect perspective.
However, Chapter 2 of Magpie Sings failed in some aspects. Although character is one of the key elements of the good novel and classical novel, it needs more than that to be a real good book. The novel is supposed to be a literary genre that reflects the real life of a lot of people through a typical character image of Maggie within a typical social life environment, and a complete description of the story plot. The story depicts in Chapter 2 of Magpie Sings failed to arouse a lot of sympathy among people as it depicts a series of details of life but it lack some basic social significance. So the author always failed to describe the truth of the era in which he lives in through his characters . And readers can only know the character and image, but the essence of understanding of the works is to know that it reflect the nature of life. The reason why the classical novel has a unique artistic charm is because it shaped a specific touch of the typical characters.
51due留学教育原创版权郑重声明:原创优秀代写范文源自编辑创作,未经官方许可,网站谢绝转载。对于侵权行为,未经同意的情况下,51Due有权追究法律责任。主要业务有essay代写、assignment代写、paper代写、作业代写服务。 51due为留学生提供最好的作业代写服务,亲们可以进入主页了解和获取更多代写范文提供作业代写服务,详情可以咨询我们的客服QQ:800020041。