资金托管

原创保证

实力保障

24小时客服

使命必达
51Due提供Essay,Paper,Report,Assignment等学科作业的代写与辅导,同时涵盖Personal Statement,转学申请等留学文书代写。

51Due将让你
达成学业目标

51Due将让你
达成学业目标

51Due将让你
达成学业目标

51Due将让你
达成学业目标
私人订制你的未来职场 世界名企,高端行业岗位等 在新的起点上实现更高水平的发展

积累工作经验

多元化文化交流

专业实操技能

建立人际资源圈
斯蒂格曼有限公司发展分析--Essay代写范文
2017-02-10 来源: 51Due教员组 类别: Essay范文
Essay代写范文:"斯蒂格曼有限公司发展分析",这篇论文主要描述的是斯蒂格曼有限公司在1915年由董事长爱德华J.斯特格曼创办,有着较为悠久的发展历史,虽然公司发展至今已近不在由斯特格曼家族的人担任董事长,但是该公司仍以保持着原有的标准在高速发展着,公司计划更新现有的会计软件,开始朝着全方位的服务管理咨询公司发展。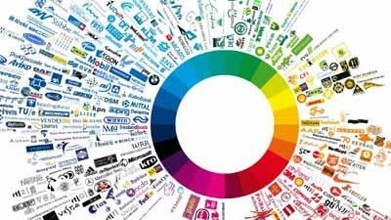 Our company is a small company named Stegman & Co. and was founded in 1915 by Edward J. Stegman, a successful and respected Accounting professional. He served for more than 30 years as chairman of the Maryland State Board of Accountancy and later his two sons succeeded him. While none of the Stegman family is a member of the firm today, the current owners of the company maintain the same high standard on which Mr. Stegman established his firm. The small accounting firm of 30 employees has evolved into a full service management consulting company and is running successfully. However, Stegman & Co. have been using outdated office equipment for the past 5 years and would like to upgrade their computers and software.

Our company has been using outdated accounting software for a few years now and we have the choice of upgrading to a variety of accounting Software. The 3 types of accounting software our company may choose to upgrade to are Simply Accounting, QuickBooks, and ACCPAC Advantage Series. While selecting the right accounting software for our company we now must choose to upgrade our hardware in order for the software to run. The hardware must match the requirements of the software in order to run the software with good results. Then after selecting the right upgrade for software and hardware, our company must choose either to use desktop or notebook computers and the choice of either leasing or purchasing the equipment which ever fits our budget.

SIMPLY ACCOUNTING
Simply Accounting is the brand name of a accounting software package. Simply Accounting offers the entire core accounting functions of competing products such as QuickBooks. It provides a combination of simplicity of use plus key accounting features that range from basic bookkeeping to detailed analysis. Simply Accounting Basic uses a clear graphical layout designed to be immediately accessible for non-accountants to get them up and running. It contains more than 50 enhancements with easy to use business analysis and reporting. Simply Accounting is available in more advanced versions to accommodate the needs of small business as they grow. The Pro version multi-users support and departmental accounting among other advanced features while the Premium version offers a range of customization and sophisticated reporting features including customizable chart of accounts, industry-specific terminology option, and multi- Company consolidated financial reporting. Simply Accounting Basic sells for $150 for single user. The Pro Version sells for $270-$700 for 2-6 users. The Premium Version sells for $450 -$1000 for 2-6 users.

System Requirement for all versions:

Pentium (or equivalent), 350MHz or higher

128 MB ram

150MB hard disk (additional 80MB of hard disk space needed for installation)

Microsoft Windows 98, 2000, SE, or XP

Microsoft Word and Excel 97, 2000, 2002, or 2003

256 colour or higher SVGA Monitor (800 x 600 resolution or higer)

Pentium IV, 1GHZ or higher (recommended0

QUICKBOOKS
QuickBooks is developed by Intuit Inc. QuickBooks is the most commonly used accounting product for small businesses. It's the most comprehensive and easy to use accounting software around. It is simple and easy to use because its on-screen resembles closely to the paper business forms a firm would use to write transaction. It's like having your own desktop accountant. Small businesses use QuickBooks to track expenses, prepare and send invoices, prepare financial statements, track inventory levels, and many other jobs that small business must do to stay successful. It is available in many versions starting at the Simple Start version for very new business up to the Enterprise Premier version for larger business. The Simple Start version sells for $200 and the Premier version sells for $400.

System Requirements for both versions:

A minimum of 500MHz, Pentium III or equivalent

256 MB or 512 MB ram

Windows 2000 or XP

Minimum of 256 colour SVGA video (monitor)

ACCPAC ADVANTAGE SERIES

ACCPAC is a vendor of accounting and business management software is a leader in the software programs and designed for companies of all sizes. ACCPAC Advantage Series is an advanced web-based accounting solution built on a world class, object oriented architecture. ACCPAC Advantage Series General Ledger provides a link to Microsoft Excel for financial reporting. Not only does it give its users the ability to produce what-if analysis and multi-dimensional financial modeling using Excel tools. Only a few products in the market place have this type of Excel functionality. Also, ACCPAC Advantage Series allows the user to define up to 5 different budget amounts each year per currency and per General Ledger account. The setup options make entering budget date easy. From financial decision making to processing payroll only ACCPAC Advantage Series puts business critical information at your fingertips and turns it into a competitive advantage. The price of ACCPAC Advantage Series is retailed at $2,290.

System Requirements:

866MHz Pentium or higher

256 MB of memory

Windows 98, 2000, ME, PRO, or XP

256 colour or higher SVGA Monitor (800x600 resolution or higher0

Microsoft Excel 97, 2000, 2003 or XP

HARDWARE UPGRADE
The computer hardware must match the software in order to give full good performance. If the CPU is too slow, the computer system can not run the advanced accounting software. There are some hardware we need to upgrade if the computer is outdated: Processor, memory, storage, monitor, and operating system.

Processor: the most important part f the computer. If the processor is slow, the computer can not run the latest and new software, even the normal operate. So the first thing to do is to upgrade the computer to a faster processor. The processor is from 305MHZ to the very fast 3000. The faster it is, the more expensive so we will choose the 800MHZ.

Memory Card: Just like the CPU, the memory card must be big enough to let the computer system run any software. The memory card can range to 64MB up to 1024MB. For our company 512MB is good enough.

Storage: the computer storage is important and is also an important aspect in upgrading hardware. The bigger the storage capacity the better the computer works. We need to upgrade enough storage capacity to match the accounting work. Upgrade on storage is needed. Our company's old computers have 10GB but with an upgrade the company may have 200GB. The hard drive is a very important to the processor, it will run slowly and processor will not work effectively.

Monitor: monitors needs upgrading too. Lower resolution does not support higher software, and it will make work harder. Sometimes monitor functions poorly with blurry unclear screens.

Operating System: the operating system must be upgraded to follow the new software. The advanced operating system is used and can effect work and save work time. The good operating system can make work much faster and easier. The importance of upgrading the operating system is that the company can provide better service and get more jobs.

DESKTOP VS. NOTEBOOK
Once a decision has been made to buy or lease a new computer, the next common question is whether it should be a desktop or notebook computer. There is no right answer to which computer style is better because both styles of computer have advantages and disadvantages. A notebook computer is also known as a laptop. Notebooks let you take your PC with you anywhere. You are not tied down to one location; you can work at the office or at home with the same equipment and data. It provides less computing power than a desktop. Notebooks take up less desk space than desktop computers. If a wireless network is available, adding a wireless card to your notebook can provide easy access to company network and internet. However, since it's portable it is more likely to easily be stolen. If it has been dropped on the floor it will be damaged. They are significantly more expensive but require less memory space than a desktop computer.

Desktop computers on the other hand typically have more speed, memory, and storage for a lower price. Most desktop provide better performance than laptops and far more expansion options than laptops. New technologies show up on a desktop PC first before they make their way to notebooks. However, desktops take up more desk space. You are settled to only one working location and it is difficult to ship if repair or replacement is needed.
In most businesses, desktop computers are the more common choice.

LEASING VS. PURCHASING
Leasing can be a better option for any company who has limited capital or who need equipment that must be upgraded every few years, while purchasing can be a better option for equipment that has a long usable life. The decision to lease or purchase equipment must be made on a case by case basis. There are pros and cons for leasing and buying. Leasing provides flexibility allowing you to acquire assets with minimal initial expenditures. Lease payments can usually be deducted as business expenses on your tax return reducing the net cost of your lease. If you use your lease to attain items that are subject to becoming technologically outdated in a short period of time, such as computers, you are free to lease new, higher end equipment after your lease expires. Yet, payments may end up m ore than the purchase price. You may be locked into long leases periods depending on your contract before upgrading or trading in is allowed. The most obvious advantage of purchasing equipment is that, after you purchase the equipment you gain ownership of it where as you lease you have to be careful because you do not own them. But if you purchase high tech equipment, you run the risk that the equipment may become obsolete and so you may be forced to upgrade your equipment to the latest tech and by doing that it will be costing you more.
Leasing is the better solution for small businesses because monthly payments can be easier on the budget and you do not have to worry about storing outdated equipments when you lease a new one; you can bring it back to where you leased it.

CONCLUSION
In conclusion, our company Stegman & Co. has decided to upgrade their software to APPAC Advantage Series because they want their company to succeed more. ACCPAC is clearly the leader of software programs and has more advanced features and tools than the other software we looked at. Since our company has chosen to upgrade their software, a hardware upgrade is a must in order for the software to run efficiently and effectively, so they have chosen to upgrade the components of their computers. Between desktops and notebooks, Stegman & Co. has decided to go with notebook computers simply because they are portable, takes up less desk space and with notebook computers it's a benefit to them that they can work at the office or at home rather than being stuck in one location. In choosing to use notebook computers for the company they have chosen the leasing plan rather than the purchase plan. Leasing computers for our company of 30 employees is the better deal because monthly payments are much easier on our company's budget. Since computers get out dated very often leasing gives the company the opportunity to upgrade more often when a computer becomes obsolete without worrying about disposal.

51due留学教育原创版权郑重声明:原创留学生作业代写范文源自编辑创作,未经官方许可,网站谢绝转载。对于侵权行为,未经同意的情况下,51Due有权追究法律责任。51due有着最专业的论文代写、paper代写、assignment代写服务。

51due为留学生提供最好的统计作业代写服务,亲们可以进入主页了解和获取essay代写的相关资讯 提供美国作业代写服务,详情可以咨询我们的客服QQ:800020041哟。-xz