资金托管

原创保证

实力保障

24小时客服

使命必达
51Due提供Essay,Paper,Report,Assignment等学科作业的代写与辅导,同时涵盖Personal Statement,转学申请等留学文书代写。

51Due将让你
达成学业目标

51Due将让你
达成学业目标

51Due将让你
达成学业目标

51Due将让你
达成学业目标
私人订制你的未来职场 世界名企,高端行业岗位等 在新的起点上实现更高水平的发展

积累工作经验

多元化文化交流

专业实操技能

建立人际资源圈
The value chain described by Michael Porter
2020-07-10 来源: 51Due教员组 类别: 写作技巧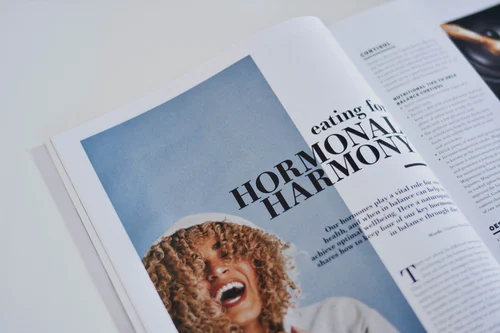 哈喽,大家好,今天给大家带来的这篇论文主要描述的是在电子商务高速发展的今天,利用管理信息系统能够帮助企业及时有效的处理好客户订单的确认、安排、完成等流程,互联网技术处于不断更新换代的时期,将这种信息管理技术运用到企业管理当中,能够帮助企业树立起一个价值链的模型。
The value chain described by Michael Porter
Management Information System is defined as a process which provides information to handle an organization effectively. MIS and information are generally considered as well-organized components of prudent and realistic business decisions.MIS is integrated information system, used to provide management in needed information on a regular basis. The term MIS is used for ORDER, PURPOSE and ARRANGEMENT
There are three specific ways where the new technology affects competition that is, it ropes cost and differentiation strategics, industry structures has altered, new business has been spawns. Due this effect the entire companies are reshaping their products . An significant concept that implements the new technology in this competitive sector is value chain this concept is used for the company activites in a technolgically and economically different activites which performs business. In order to gain the competitive advantage of strategic information we have to discuss about value chain and porter five force model.
Value chain model:
The term value chain was described by Michael Porter in case of competitive advantage this value chain describes the roles of organization that performs and gather them in to organization competitive value. The value of each activity will be added by organization's products or services, various resources must be developed into activites and systems that produce essential values. Ability to perform the activites and manage the linkages are the key role in the competitive advantage this activites are divided into two forms key are primary and support categories. Primarily activites are concerned for the creation or delivery of product .They are five sub categories they are Inbound logistics, operations, outbound logistics, marketing and sales, service.And then the support activites are procurement, technology, human resource management, firm infrastructure. The porter value chain models has shown below:
Diagram of value chain model.
The primary activites are :
Inbound Logistics: These requires raw materials and warehousing of their distribution to manufacturing.
Operations: Process of converting inputs into completed products and services.
Outbound Logistics: These are used for distribution and warehousing of finished goods.
Marketing and Sales: These are used for generation of sales and identification of customer needs.
Service: These are used for product and service which is given to customers.
These primary activites are implement for support activites they are as below:
Firm infrastructure: Entrie firm organisational structure and control systems and internal structure etc.
Human resource management: These sector is used for training the employee, recruiting, development of firm and compensation.
Technology development: These are use to support new technologies for better value chain activites
Procurement: These is used for purchasing the raw material, suppliers ,and internal equipment.
These are the main features of value chain. Here I would like to implement this value chain and porters five force model with one example here I am considering Tesco which the most popular brand in UK in this framework I would like to explain about the main features of Tesco and the their implementation of value chain and porters five force model.
Tesco is one of the most britain's retail showroom, JACK COHEN who was the founder of tesco in year 1919 he began the stall like sell surplus in the east London this brand was first started in the year 1924 and in the year 1947 tesco has floated on London stock exchange as tesco stores limited. The self-service store has first started on St Albans in the year 1951 and at Maldon the first supermarket has opened.And gradullay tesco has grown up during 1950's and 1960's and at persent it has operating over 3,700 store s globally and employing over 440,000.And this tesco operates over 13 countries like Poland in Europe,china,Malaysia,south korea,turkey,republic of Ireland,Thailand,india in asia,and u.s.a. It provides online service like Tesco.com, company services almost 40,000 food products including non-food and clothing company has it's own lable products as well as many stores have gas stations which becomes one of largest britain's independent petrol retailers, and also offers tesco personal finance.
Tesco has introduced loyalty card like branded club card in 1995 and then internet shopping service and purchase 13 HIT hypermarket in Poland in the year 2002, and in the year 2003 it launched a UK telecoms division,home phone services which provides internet service business and tesco purchased C Two-Network in Japan . In the year 2007 tesco has started a joint undertaking with O2 which forms tesco mobile virtual operator in Ireland. Tesco in uk has six diiferrent stores they are Tesco Extra tihs has opened in 1997 in pistsea Essex which is mainly used for hypermarkets, tesco superstores which are criterion large superstores, tesco Metro this are located in city center the first tesco metro was started at covent Garden in the year 1992, tesco Express this is found at busy city centers and small shopping malls and small towns,in july 2009 the 1000th tesco express has opened this tesco express stores has a self-service where as the customer can scans their own shopping. One shop it is a smallest store a part of T&S stroes business, these arethe different branches in tesco.
This tesco stress an external environment analaysis ,competence and culture,resource based strstegies.
The value chain plays an primary role inorder to gain the competitive advantage of strategic.We discuss about primary activites
Inbound Logistics:
|This inbound Logistics was the first stage of the value chain as it possess to create value. The source of this stage is to possess upstream activites,logistical task includes receipt of goods from suppliers, handling and transportation of goods,storage of goods,placing products on shelf. In this case tesco maintains consumer choice in store,improving the efficiency in distribution systems,in case of any damaged goods are there in order to control the quality of products it provides an opportunity to reduce the price so that they can statisfy there customer.
Operations:
This operation plpays role in service and products should provide with trading hours,maintaings goods inthe shelves,inorder to obtain the competitive advantage tesco has to expand their operating hours and it does not implements for new opening it should provide new working hours on those places only. And it should mainly depends upon the service and products.
Outbound Logistics:
This is the third stage of value chain which is used for delivering the products for customers.Tesco has most value in home delivery,inorder to gain the competitive advantage it should improve parking facilities,staff and system,trolley collectors.We can gain this by saving the customer time and increasing the turnaround
And implementation of a trolley deposit system and making the customer to get to and from the premises quicker so that we can gain more customer with more fexblie manner.
Marketing and Sales:
Marketing and sales plays a prominent role in competitive world. In this marketing and sales we have to attract customers by using advertisements or considering any discounts for sale so that we can gain competitive requirements.Tesco attracts customer by advertising by radio,t.v, newpaper, and by advertising lower prices and more reduction offers ,the company gets some constraints of selling products with a customer awareness and complexity of business activites,in this case tesco can provide customer with efficient recycling points, and information of their advertisements so that it adds value of customer to choose right decision fro shopping, so for any business marketing plays prominent role throught that only we can gain competitive advantage and more customers.
This primary activities will plays main role in value chain this is interrelated activites that is every phase will depends upon the pervious phase so that the result of one phase will depends upon the perivious phase so if any changes occurred the next phase will effects and finally the entire result will be effected.
Support Activites:
These support activities are the major activites of value chain they are:
Company Infrastructure:
These company infrastructure will plays a major role in any firms,planning, control functions will provide the centre on the costs and cash control of the firm operations. The firm now a days has increased their staff for installing of new security systems in order to provide profit protection and to overcome the internal theft which are involving in hacking the security software,and by implementing the technology and software we can reduce work and we can gain more profit protection.
Human Resource and Management:
Human resource management will plays role in both recruitment and management development.This human resource management will increase the number of training schedules and their futher development in their recruitment programmes so that we can gain the requriments of customer benifits by suitable recruiting and efficient trained staff. Tesco increased the pay for training so that staff will be motivated to learn and service will be in efficient manner so that we can reach our customers and we can improve our customer and service provision
value Technology development:
This technology development is a downstream activity which is used to provide the new product and solution by gathering the new technology with less investments so that cost management can also be managed, so by implementing new technology we can gather more product with new feature so that we can reach our customer, For a competivite advantage this technology development is a key factor. Tesco is a brand name for product quality so in order to maintain that they have to implements new technology however the installations and capital is a long terms process that should be maintained by the company and should provide service and quality products that should anticipate customer need
Porter's five force model:
Michael porter's five force model is a simple outlook for analysing and assessing the competitive strength of a business or organization. This model is a relationship between competitors of industry and new entrants, suppliers,buyersand potential competitors.
Five Forces Model from Michael Porter
The above five force model will have different five force section which is used to determine competitive power in the company these are:
Threat of new entry:
If u have a few economices of scale in your place or if you have lack of protection in your key skill then the new competitors will be easily enter in to your market and effects your position, so if u have well-built and durable barriers to entry then u can have most enriched position .In case of tesco with new techonolgy for checkouts and control system of stock will impact the new entrants.so we have to include economies of sales and differentiation in order to gain new entrants.
Bargaining power of suppliers:
In this sector it is easy for the suppliers to handle the price,the product or service is unique but the suppliers will vary so the strength and control andcost will switch from one to another and this supplier power was influenced in major chain business so due to this the major supermarkets like tesco and asda will organize better promotional prices from suppliers .The company strategic force and margin will have similar relationships with sellers the profit margin for market chain and suppliers are reduced by the force of rivalry competitive.
Bargaining power of customers:
Porter states that if more products become standardized then switching cost will be reduced then more power is yielded by customers. In case of tesco loyalty card that is clubcard which acts as most powerful customer preservation strategy that increase the profit of tesco business. Tesco has considered customer needs ,ensuring low price, customizing service which controls and retain their customer needs so tesco has changed in food section because a large amount of customers are offering supermarkets and which provides new strategic growth in markets like pharmacies so tesco controls and manage the customer needs.
Threats of Substitutes:
The product demand has reduce will effects substitution hence there effect a threat of consumer with alternatives and this will be in the type product-for-product and it futher weekends the new trends hence small chains are convenience stores in industry. So due to this tesco ,Sainsbury,s were existing small scale business and opens Metro stores locally and in city centers.
Bargaining Power of Competitiors:
Depending upon the growth in size and market demand which increases competitors concentration due to this the food retailing firm has concentrated on relatively little number of buyers so due to this large markets becomes difficult tesco will considered huge amounts of consumer information which is used for communication with consumer.The huge markets are refocusing on value and price elements to their service.
Conclusion:
As the information technology grown up then strategic importances has been diminished in early days information technology has become backbone of commerce as the generation change the information has gradually increased and that information should gain the competitive advantage IT plays major role on strategic performance and this strategic planning includes resource allocation management control and operation control in order to gain this porter model has developed and it is helpful in this competitive environment to generatic strategic firm which is developed strategic theory of strategic thrusts which is the major competitive models for firms we have five strategic thrusts they are differentiation, cost, innovation, allowance, growth which plays major role in competitive advantage in our frame work tesco the strategic management presents PESTEL analysis, Critical success, VALUE CHAIN model,Core competences porter's five force model ans tesco strategic options.
In this PESTEL model we have to considered political factors, economical factors like demand in cost, profit,price and one of the most influenced factor is unemployment which decreased the effective demand of goods, Social and cultural factors with in this due to effect in social changes the values of product and service must also be changed now a days customer are more attentive of health issues, their approach towards the food habits has been changed so tesco was more concentrated in organic products,and then technological factors depending on this technological factors only the entire company environment will be changed so due to updation of new technology we can produce new products and we can satisfy customer needs so this is the key factor to gain the competitive advantage, environmental factors and legislative factors these are the industrial factors.
Strategic management depends up on the decision making in business and organization which depends up on the SWOT analysis it implies Strength, Weakness, Opportunities, Threats this should identify complimentary and unfavourable factors to achieve the objective that is strength implies the company or person who are handling their factors inorder to achieve their objective weekness in this person or company that are harm full for objectives opportunities in this the external conditions that are helpful to achieve the objective threats in this the external conditions that are damage the objective so depending upon this requirements strategic management can achieve the competitive advantage this swot analysis is used in workshop sessions, PEST analysis and porter's five force model if we apply this swot analysis for tesco which discuss about the key factor for business environment and strategic capabilities including resource and core competence so for any company the swot analysis will plays major role which describes the company internal capabilities if we apply this framework to porter's five model this model focused on the external side of strategy
The competitive strategy of an organization implies the competitive advantage which depends upon the measure of cost ,speed,quality. The competitive advantage is a core for company success or failure any strategic information contributes an organization to gain the competitive advantage through the strategic goals of an organization and ability to increase performance or productivity so inorder to gain the management technology for a competitive advantage that should considered the strategic goals and thrust and complete frame work of planning process. So depending upon this technology the information has rapidly increased now a days and thus becomes a major role in the upgrading companies.