资金托管

原创保证

实力保障

24小时客服

使命必达
51Due提供Essay,Paper,Report,Assignment等学科作业的代写与辅导,同时涵盖Personal Statement,转学申请等留学文书代写。

51Due将让你
达成学业目标

51Due将让你
达成学业目标

51Due将让你
达成学业目标

51Due将让你
达成学业目标
私人订制你的未来职场 世界名企,高端行业岗位等 在新的起点上实现更高水平的发展

积累工作经验

多元化文化交流

专业实操技能

建立人际资源圈
Fascism and Republicanism
2020-06-10 来源: 51Due教员组 类别: 写作技巧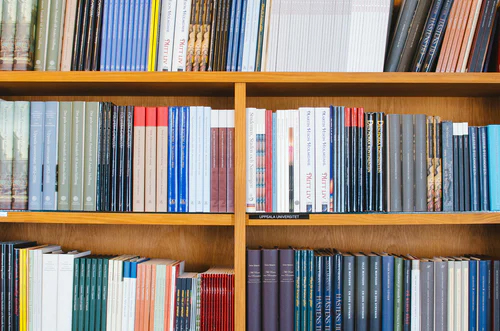 下面为大家整理一篇优秀的essay代写范文 -- Fascism and Republicanism,文章讲述在历史上,法西斯主义是激进的威权民族主义的一种形式,主要在20世纪的欧洲出现。法西斯主义强调民族集团主义,反对自由主义和马克思主义,是法团主义和民族主义,威权主义,极端民族主义,社会主义的集中形式,军国主义,反对无政府主义,资本主义,共产主义和自由主义的政治哲学的结合;它可以被视为集体主义的极端形式。同时,共和主义是政治思想的主要趋势,它坚持认为最终的政治权威来自于人们所同意的政治权威。现代法西斯主义是恐怖,专政和暴政的代名词,共和主义代表着正义与平等。共和主义和法西斯主义之间的异同主要在政治,社会,哲学和经济方面进行讨论。
Fascism and Republicanism
In history, fascism is a form of radical authoritarian nationalism which came into being mainly in Europe in 20th century. Fascism put emphasis on national syndicalism and are in opposition to liberalism and Marxism, it is a combination of corporatism and nationalism, authoritarianism, extreme nationalism, centralized form of socialism, militarism, against anarchism, capitalism, communism, and the political philosophy of liberalism; It can be viewed as the extreme forms of collectivism. While, republicanism is the main trend in political thought, which insists that the ultimate political authority comes from the ones people agreed. Modern fascism is synonymous with terror, dictatorship and tyranny and the republicanism represents justice and equality. The similarities and differences between republicanism and fascism will be discussed mainly in political, social, philosophical and economic aspects.
Firstly, in political aspect, the republicans view the mixed balanced constitution is the best constitution for human society. For example, the America is a typical example as the republicanized country; it is a mixture of the President, the senate and the house of representatives. While for the fascism, they favor the individuals and many fascist countries have been in governing by the single leader. Hitler in Germany and Mussolini in Italy were typical examples for individual ruling of fascism. For the similar part, both the republicans and fascisms promote patriotism.
Secondly, in social aspect, the republicans and the fascism both have many discussions on races and religious. While for the fascism, they view ethnic, national, or ethnic status much more important over individuals, institutions or organizations. The racial discrimination in fascist countries is serious, for example, the Jewish people were in persecution from the Germanic in the Hitler time. But the republicans favor the liberty of every single people. Also democracy is an important part for republicans but the fascism promotes the individual's power.
Thirdly, in philosophical part, the republicans consider the holism and political equality as the most important theories. The republicans provide even welfare for every class rather than a certain class. It is materialism. However, Hitler pushed the voluntarism by Nietzsche. Nietzsche thought that will is power. Nothing can be achieved as long as the will is strong enough. The theory in Adolf Hitler-Mein Kampf written by Hitler is a good example of his power theory and voluntarism.
For the economic part, the fascism is against the capitalism. For the German and Japanese, the only way to develop their economy is to expand for bigger market.
51due留学教育原创版权郑重声明:原创优秀代写范文源自编辑创作,未经官方许可,网站谢绝转载。对于侵权行为,未经同意的情况下,51Due有权追究法律责任。主要业务有essay代写、assignment代写、paper代写、作业代写服务。
51due为留学生提供最好的作业代写服务,亲们可以进入主页了解和获取更多代写范文提供作业代写服务,详情可以咨询我们的客服QQ:800020041。