资金托管

原创保证

实力保障

24小时客服

使命必达
51Due提供Essay,Paper,Report,Assignment等学科作业的代写与辅导,同时涵盖Personal Statement,转学申请等留学文书代写。

51Due将让你
达成学业目标

51Due将让你
达成学业目标

51Due将让你
达成学业目标

51Due将让你
达成学业目标
私人订制你的未来职场 世界名企,高端行业岗位等 在新的起点上实现更高水平的发展

积累工作经验

多元化文化交流

专业实操技能

建立人际资源圈
My Career Path: How to Be A Film Director
2020-05-27 来源: 51Due教员组 类别: 写作技巧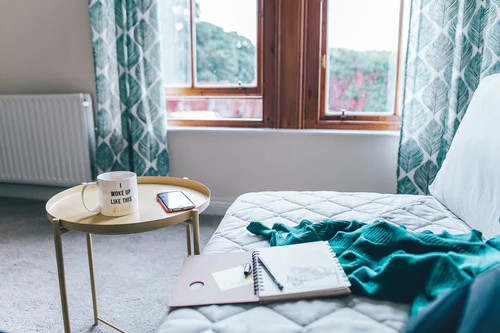 下面为大家整理一篇优秀的essay代写范文-My Career Path: How to Be A Film Director。本文讲述电影导演是一位创造者,他可以重新创建由编剧编写的故事剧本,并协调每个工作人员以使剧本形象化。电影导演基本上是讲故事的人。他必须使用自己的方式使特有的脚本故事成为视觉和听觉的产品。 《杀戮地带》(The Killing Fields,1984)的导演罗兰德·乔夫(Roland Joffe)表示,导演电影就像"在多层多维的棋盘上玩,只是棋子决定自行移动"(21)。日本导演黑泽明(Akira Kurosawa)提出了一部电影。作为前线指挥官的指挥官。"他需要对服务的每个分支都有透彻的了解,如果他不指挥每个部门,就无法指挥整个部门。"(101)。我想成为将来担任电影导演,并将其设置为我的职业目标。
My Career Path: How to Be A Film Director
Film director is a creator who re-creates the story script that is written by scriptwriter, and coordinates every member of the crew to make the script visualized. Basically a movie director is a storyteller. He has to use his own way to make the characteristic script story become a visual and auditory product. Roland Joffe, director of "The Killing Fields" (1984), stated directing movies seems like "playing on a multilayered, multidimensional chessboard, except that the chess pieces decide to move themselves" (21). Japanese director Akira Kurosawa put forward a film director as being a front-line commanding officer. "He needs a thorough knowledge of each branch of the service, and if he doesn't command each division, he can't command the whole" (101). I would like to be a film director in the future, and set it up as my career goal.
Generally a director is the soul of the movie. He has been responsible for the whole film's overall vision. Further more film director has to be familiar with all the details of the film industry including the actors, the shots, the script, the props, the editing and so on,and he also needs to coordinate the relationship between every member of crew.( Malone, 2003) U.S. Department of Labor shows film director's responsibilities including the following:
• Working with the movie producer to cast the actors
• Organizing and selecting shooting locations
• Interpreting the script -- and in some cases, writing or selecting it
• Approving sets, costumes, choreography and music
• Giving actors direction while conducting rehearsals and shooting the film
• Directing the work of the crew during shooting
• Working with cinematographers on shot composition
• Working with editors on creating a rough cut and final film (2).
Film industry has several complex systems in the process of making the completed film, so it is an impossible mission only by one or two persons. Usually directors delegate some of the work. In the medium scale film, film director needs some assistant directors, most of time they are responsible for double checking and overseeing specific location, cueing actors and crew.( Prince,1999) For dealing with various situations, he also needs a second-unit director who may in charge of directing stunt sequences. Assistant directors also announce the beginning and end of shooting for each taking, and they report the problems that arise during filming to the director (U.S. Department of Labor 3). But some directors not only do the simple direction, also write the script, act in the movie and serve as its producer. Some people have been known to people to do all the things. A director needs to be flexible enough to deal with unexpected challenges and be open to suggestions from cast and crew that could make the movie better.
Alfred Hitchcock always showed up on his suspense thriller. Mel Brooks wrote many scripts for movies he also directed and produced, and Sydney Pollack often acted in the movies he directed. Woody Allen has written, acted and directed his films, while Spike Lee has done all that and also worked as producer (New York Times Film Database).
In the field of film and broadcasting, bachelor's degree is the basic requirement. They need to master editing software, sophisticated medical and photo equipments. A film director must have good communication skill and creative mind. United States Department of Labor states "Film and video editors and camera operators must communicate with other members of a production team, including the director, to ensure that the project goes smoothly (4). Besides "Film and video editors and camera operators should be able to imagine what the result of their filming or editing will look like to an audience" (4). For dealing with the abundant data during the film shooting process, film director must have ability of detail oriented, "Editors look at every frame of film and decide what should be kept and what should be cut to make the best content"(4).
Part2.
Generally the history of film started at two great figures, Thomas Edison and Lumière brothers. They are recognized by the historians. Kristin Thompson introduced the history in his book Film history: An Introduction: In 1893 at the Chicago World Fair Thomas Edison introduced to the public two pioneering inventions based on this innovation: the Kinetograph, the first practical moving picture camera, and the Kinetoscope (10). It is the original type of film projector, but after that Edison did not develop his product. In his mind "film" does not have potential to be a developing industry, in the other word this is not a good way to make money. At the same time, in France, Auguste and Louis Lumière invented the cinematograph, a portable, three-in-one device: camera, printer, and projector. After 1895 December 28th night, they quickly became Europe's main producers with their actualités like Workers Leaving the Lumière Factory and comic vignettes like The Sprinkler Sprinkled (both 1895). The Lumière brothers shot their first film, Workers Leaving the Lumière Factory, and the first movie theatre opened in Paris on 28 December (20).
After the World War I only American film industry obtained the peaceful environment, and it developed quickly. The American industry, or "Hollywood," as it was becoming known after its new geographical center in California, gained the position it has held, more or less, ever since: movie factory for the world, exporting its product to most countries on earth and controlling the market in many of them.
Studio system provided the steady constant power for "Hollywood" to grow up in 20 century. David Thomson mentioned that "This development was contemporary with the growth of the studio system and its greatest publicity method, the star system, which characterized American film for decades to come and provided models for other movie industries. The studios' efficient, top-down control over all stages of their product enabled a new and ever-growing level of lavish production and technical sophistication. "
"PARAMOUNT: Founded in 1914 and merged in 1916 with Adolph Zukor's Famous Players. Made quality silent films, but hard hit by the Depression. Its leading directors and stars included Cecil B. de Mille, Marlene Dietrich, Clara Bow, the Marx Brothers and WC Fields.
"20th CENTURY FOX: Fox Film Corporation (founded 1914) was a family business headed by William Fox which was going into decline until its merger, in 1935, with Darryl F. Zanuck's 20th Century Pictures. Its most bankable stars in the 1930s were Shirley Temple and Will Rogers, and its movies included 'The Grapes of Wrath' and 'The Gunfighter.'
"WARNER BROTHERS: A family business, founded in the 1920s by the four sons of Ben Warner (the most famous of whom was Jack). The studio early realized the importance of sound and made an agreement with General Electric to develop the system used in 'The Jazz Singer.' It specialized in efficient production of gangster movies, backstage musicals and 'social conscience' stories. Stars included James Cagney and Humphrey Bogart.
"MGM: The greatest of all. It was formed in 1924 by the merger of Marcus Loew's Metro Pictures with Louis B. Meyer Productions and Goldwyn Pictures (which no longer belonged to Samuel Goldwyn, an independent producer who made pictures mainly through United Artists and RKO). Producer Irving Thalberg was its golden boy in the early 1930s. Its films include many great musicals (Wizard of Oz, Singin' in the Rain) and Gone with the Wind.
"RKO: Set up by Rockerfeller's Radio Corporation of America at the start of the sound era. It contracted with independent producers for major movies. RKO itself made many films noirs or low-budget movies, but was thought of as 'the studio without a style'" ( 101).
Working in film production is often stimulating, but the work is not as glamorous as many people believe. As with any job, filmmaking has its rewards and challenges. People interested in starting a career in film should consider both the positive and negative aspects of filmmaking to determine whether the work is right for them.
Traveling around the country or the world to research or shoot on location is just one of the perks many filmmakers experience. Some of the other rewards of film work include opportunities to be creative, to entertain, and to have fun.
Film workers have to consider the effect their films have on audiences. For example, a film can make people laugh or cry. But most of all, film workers aim to entertain. "Seeing people you don't know genuinely enjoying something you created is an extraordinary feeling," says McNevin. For some, filmmaking almost feels more like play than work. "You get to be a kid," producer-director Merino says. Actor Arnold agrees, adding that the work is free and fun. Even when it's funny, however, filmmaking is still work. "The work is tasking, tedious, and often frustrating," says sound editor Hill. Some of the challenges of filmmaking include difficulty earning money, long hours, stress, and competitiveness.
Finding work and staying employed are often difficult in the film industry. Some workers are unemployed for a long time between projects. "A job in film is never guaranteed," says Faust. But filmmakers say that wages shouldn't be the motivation for working in these occupations. "Don't do it for the money or the accolades," Merino says. "Do it because you love it." Few film workers earn annual salaries; most work hourly or by contract. Wages, many of which are set by unions, are also low for many workers, except for a few at the very top. (See table.)
Although some film workers have flexibility over their schedules, most work with unpredictable hours. For example, the cast and crew may shoot a scene on any day and at any time.
Other workers may travel far away to shoot on location, sometimes for weeks at a time. Waiting times, such as between takes on a set or while computers process footage, contribute to the long days—especially for novices. "The hours are crazy," Hill says. "When I was starting out, I was working around the clock, often until the hours of the morning."
Besides the disorder time, stress is common for film workers because they typically face inflexible deadlines. Production delays cost money, and there is usually little room in the budget to accommodate extra days of work. But deadlines must be met—even when the unexpected things complicate the schedule. Workers must deal with bad weather, illness, or changes to the script or budget, among other setbacks. "You have to be prepared for everything," says Merino. And, because a film's investors expect return on their money, there is a lot of pressure to make a financially successful product. For example, producers find it stressful to first secure financing for a film and then to keep it on schedule and within budget. "As a producer, you are always the bad guy," says Merino. "When things go wrong, it's your fault."
In the data from United States Department of Labor the rate of employment is projected to grow 3 percent from 2012 to 2022 in the film industry that is slower than the average for all occupations. Since automatic camera systems become much more advanced, the job growth will be slower in broadcasting. However companies still want more people who involve in motion picture industry. The reason is that the public demands the productive people to come into new movies and TV shows (United States Department of Labor 6).
I make a plan to make me succeeded after I graduate several years. I come from China, and I have been studying the knowledge of film in Chinese college. Now I am studying at Western Illinois University Broadcasting major. This diversity of experience gives me different culture background to be creative.
I am a creative person. It could help me get different kinds of ideas and give me endless inspiration. The professional Film workers enjoy creating something tangible and often become personally invested in a project. "The realization of my vision is the biggest payoff for me," editor Faust says. "I make the pictures in my head real."
For many filmmakers, working with creative coworkers is another plus. I have been working with many good people who are members of the film industry. They are my professors, coworkers and friends. Film production attracts people from all types of backgrounds to collaborate on a single project. "You get to work with people you respect in a fun and fulfilling way," says screenwriting teacher McNevin. Some filmworkers, such as screenwriters and directors, even choose who they work with.
Getting a job in filmmaking is not easy. Most producers usually seek experienced workers who have been involved in many films.( Thompson, 1994) But film workers can come from any background. Among the best ways for people to find jobs in filmmaking are through networking and marketing themselves. In China I have already worked in some media company as the intern student, during this time I met many people who involved in the media industry. Actually after my family owns a media company which focus on the commercial and broadcasting, I could get enough helpful suggestions from my family members. Filmmaking is largely based on reputation and referrals, so whom you know is just as important as what you know. "Networking is important in every industry," McNevin says, "but none as much as the film industry."
To help develop their network and gain experience, film workers often start out in films that are made by small production companies for a niche audience.( David, 1997) These positions are often unpaid, but they offer an opportunity to work with people who have made films before. "Be willing to volunteer and find someone to mentor you," says Merino. "Filmmaking is a craft that should be handed down."
Before I came to United States I always collected some good idea, and make them to be a whole story. Fortunately with the help from my friends and professor I had finished some short video products. Some film workers gain experience by making their own films. This allows aspiring filmmakers to try out many different jobs while working through the entire filmmaking process. "Think about what you want to say, and make the film yourself— even if it's a minute long," says Faust. Arnold, "Don't worry about the results but about the experience."
Regardless of where you go or what you work on, however, few changes when it comes to get a job in film. I plan to find any internship opportunities when I am studying at Broadcasting major. After I graduate I will try to find a job in Macomb nearby because I think I cannot be familiar with the whole media industry in United States in a short time. Setting up the first step may help me get a great next step. Most filmmakers must be proactive in marketing themselves. "Go to seminars, conventions, and pitch fests to get your work in front of people," McNevin says. An important factor when looking for film work is location. Film jobs are concentrated in a handful of major metropolitan areas, such as Los Angeles, New York, and Seattle. Prospective workers have the best odds of finding work by moving to cities that have well-established filmmaking communities.
Except all these outside objective factors, in my subjective inspirit I have to insist the goal. Do not afraid of failure and setback. Perseverance is necessary for nearly everyone who wants to work in the film industry. "You'll fail a lot," says McNevin, "but it only takes one yes to start a career" (qtd. in Occupational Outlook Quarterly).
Works Cited
Malone, Thomas. Future of Work : How the New Order of Business Will Shape Your Organization, Your Management Style, and Your Life. 4th ed. Boston Massachusetts: Harvard Business School Press, 2003. Print.
Prince, Stephen. The Warrior's Camera: The Cinema of Akira Kurosawa. New Jersey: Princeton University Press, 1999. Print.
"Film and Video Editors and Camera Operators." Bureau of Labor Statistics. U.S. Department of Labor, Occupational Outlook Handbook, 2014-15 Edition, 2014. Web. 04 Apr. 2014.
Thompson, Kristin. Film history: An Introduction. New York: McGraw-Hill, 1994. Print.
David Thomson, "Pipe Dreams," The Independent, June 15, 1997.
51due留学教育原创版权郑重声明:原创优秀代写范文源自编辑创作,未经官方许可,网站谢绝转载。对于侵权行为,未经同意的情况下,51Due有权追究法律责任。主要业务有essay代写、assignment代写、paper代写、作业代写服务。
51due为留学生提供最好的作业代写服务,亲们可以进入主页了解和获取更多代写范文提供作业代写服务,详情可以咨询我们的客服QQ:800020041。