资金托管

原创保证

实力保障

24小时客服

使命必达
51Due提供Essay,Paper,Report,Assignment等学科作业的代写与辅导,同时涵盖Personal Statement,转学申请等留学文书代写。

51Due将让你
达成学业目标

51Due将让你
达成学业目标

51Due将让你
达成学业目标

51Due将让你
达成学业目标
私人订制你的未来职场 世界名企,高端行业岗位等 在新的起点上实现更高水平的发展

积累工作经验

多元化文化交流

专业实操技能

建立人际资源圈
Blink- The Power of Thinking Without Thinking
2020-06-06 来源: 51Due教员组 类别: 留学资讯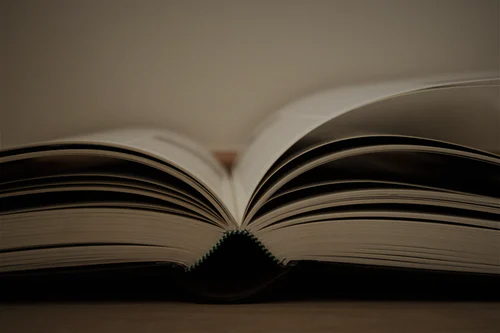 下面为大家整理一篇优秀的essay代写范文 -- Blink- The Power of Thinking Without Thinking,文章讲述眨眼-无需思考就能思考的力量是马尔科姆·格拉德威尔(Malcolm Gladwell)撰写的一本著名著作,该书被《时代》杂志评为全球100位最具影响力的名人之一。这本书主要集中于对快速决策的积极影响的研究,这些决策几乎是在没有思考的情况下进行的,以及它们是如何形成的。通过揭示我们生活中许多有趣的现象,这本书使我认识到迅速做出的决定并非没有根据。相反,有其出现的原因。它来自我们的日常思维。一旦我们在日常生活中善于深入思考并积累了丰富的经验,就可以在紧急情况下做出正确的决策。因此,合理使用快照决策可以更好地帮助我们解决所面临的紧急问题。
Blink- The Power of Thinking Without Thinking
Blink- The Power of Thinking Without Thinking is one famous book written by Malcolm Gladwell, who is awarded by the Time Magazine as one of the 100 most influential celebrities in the world. This book mainly focuses on research of the active effects of snap decisions which are made almost without thinking and how they come into being. Through revealing many interesting phenomena in our life, this book makes me realize that snap decision is not groundless. Instead, there are causes for its emergence. It comes from our daily thinkings. Once we are good at deep thinking in daily life and accumulate substantial experience, we can make correct snap decision in case of an emergency. Therefore, reasonable use of snap decision can better help us solve the urgent problem we face.
In this book, Malcolm Gladwell uses large amounts of examples to explain the existence of snap decisions and its origin. For example, how to judge whether a couple will divorce within 15 years through their dialogue in 15 minutes; how the automobile sellers sell more cars; how the competition between coca-cola and Pepsi works; how women are selected by orchestra behind the proscenium curtain. All these cases are related to instinctive thinking. Through these numerous cases, Malcolm Gladwell contrives to make it clear that instinctive thinking is derived from deliberate thinking and it works effectively when comes to emergent situation. In daily life, when facing a lot of problems which are not urgent, we actually will think about them deliberately and carefully. After thinking comprehensively and deeply, we make all kinds of conclusions targeting different problems, which will turn out to be our experience and judgment after large amount of accumulation. Finally, these experience and judgment will automatically exert their influences in case of an emergency and help us make a snap decision. Moreover, in a short time, snap decision can lead us to concentrating on the most important details of an event. On the contrary, under this condition, long-time thinking cannot help but brings problems because it will involve more irrelevant or unimportant details which will have an adverse impact on our decision-making.
As fas as I am concerned, snap decisions do work effectively for that it comes from our accumulated experience. Malcolm Gladwell has elaborated how it works through examples. In fact, examples of snap decision can be found everywhere in our lives. For example, the sport of ping-pong has perfectly embodied the existence of snap decision. Ping-pong is a kind of sport which focuses on rapid response. Players have no time to think about the best strategy but respond rapidly according to their experience. If they spend a little bit longer time in thinking, success will belong to their rivals. Under this circumstance, experience turns out to be the most important element affecting the correctness of their choices. If they have accumulated enough experience, snap decision absolutely will help them make the correct choice. From this point of view, I believe that in daily life, we should observe more and think independently more. After the detailed observation and thinking, we should make objective conclusions as many as possible. All these efforts have their long-time benefits. These accumulated experience will automatically help us make best choices in a short time. Once we have enough amount of experience, we should believe in our snap decision. Some people may think that snap decision is not thoughtful because it takes only a little time. However, what I have explained above has demonstrated the rationality of snap decision, therefore we should rely on it. Given by the correctness of instinctive decision, actually, we can take good use of it to help us solve many problems. For example, when buying something, we may get loss in the large amounts of choices. Always believe our first and most rapid choice, because it must have chosen the best one according our need and daily habits. Snap decision is really meaningful and it is the representative of our most inner ideas. What we need to do is to increase our experience as many as possible and believe in our instinctive decision.
In conclusion, Malcolm Gladwell has shown the power of thinking without thinking in this book through numerous examples. Facts have proved that snap thinking is grounded because it comes from our daily accumulation. When confronting emergency, the effect of instinctive thinking is more far-reaching than deliberate thinking. Therefore, we should gain more observation and think more when facing daily problems, which will help to make our future snap decision correcter in case of emergency.
51due留学教育原创版权郑重声明:原创优秀代写范文源自编辑创作,未经官方许可,网站谢绝转载。对于侵权行为,未经同意的情况下,51Due有权追究法律责任。主要业务有essay代写、assignment代写、paper代写、作业代写服务。
51due为留学生提供最好的作业代写服务,亲们可以进入主页了解和获取更多代写范文提供作业代写服务,详情可以咨询我们的客服QQ:800020041。